Selling a House in Ocean City Maryland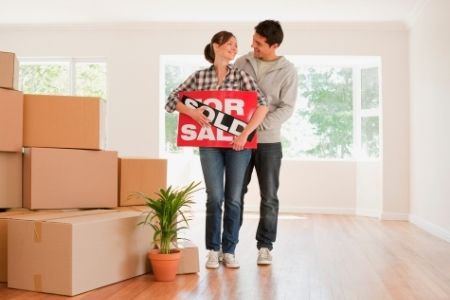 You've made the decision to list and sell your property. Congratulations! It's a great time to consider selling. Don't be bogged down by wondering when is the perfect time to sell. If you need to sell or you're looking to move, it's the right time. We use certain strategies to determine when to best list and post the house on the market but in spring, summer, winter, or fall, it doesn't matter. If you need to sell, it's the right time. And our team creates an expert marketing strategy to know when to list, at what price to list, and how to negotiate offers. While we do the heavy lifting, there are some things that you could be doing on your side to get your home sold faster.
Do I really need to stage my home in a seller's market?
Right now, it's a great seller's market and homes are selling fairly quickly so it doesn't mean that you have to actually do anything to help sell the house? Yes! Just because you're selling in a great market doesn't mean that you can leave the house haphazard, repairs undone, or neglect staging. Buyers are still requiring the home to be well put together and properly staged but it doesn't mean that you have to put thousands of dollars into updates and upgrades as we did 10 years ago.
Now is the time to go through the home taking a look at those minor issues that you may have become blind to over the years. Leaky faucet, squeaky door, nicks, scuffs, scratches, and holes in doors and walls all need to be taken care of before listing.
What About Staging?
While you don't need to go all HGTV on your home, you do want to clear out clutter, neutralize spaces, and make it a generally inviting space for just about any type of buyer. Make sure you don't have anything offensive on the walls, no personal photos or memorabilia, and leave it as if anybody from any walks of life, gender, orientation, or religion could come in and relax and enjoy themselves. Buyers want to see themselves in the home, not you and while selling a home might be an emotional affair,, it still is pretty neutral for buyers.
A good rule of thumb is to not make any mess that cannot be cleaned up in 30 minutes or less. But, this does require a little bit of planning. Since you are moving anyway, take out half of the items and personal products from closets, shelves, cabinets, drawers, and cupboards. This will leave plenty of space and make it easier to clean up when you have an unexpected showing.
How We Market
Any licensed real estate agent can pop your home on the local MLS but a really great agent is one that is experienced, knowledgeable about the market, and also helps buyers so they know what buyers are looking for and how to stage and prepare a home for today's buyers. Our real estate team not only wants to list your property and price it correctly but navigate the sometimes confusing legal jargon with the purchase and sale contract. We can offer tips and advice on which offer works best for you and your future financial goals, and how to counteroffer throughout the process.
When you're ready to list your property, give us a call. We love to help price the home for today's market, stage it accordingly, and get it sold as quickly as possible. Welcome to your stress-free home selling experience.
Contact Deeley Chester Today