You've Purchased a Home! Now What?
Posted by Deeley Chester_ on Thursday, June 30, 2022 at 11:00 AM
By Deeley Chester_ / June 30, 2022
Comment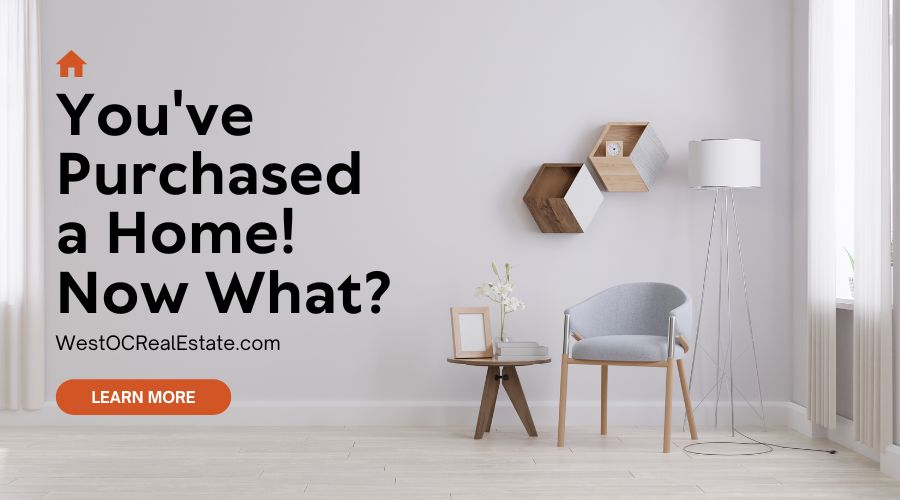 After you close on the sale of your home you may be wondering now that you are officially a homeowner where you should start in your first steps of homeownership. Before you bring all of your stuff into the home you want to make sure that your utilities are on and then items such as deep cleaning and painting are all taken care of before you decorate and set up shop.
After you are all moved in and comfortable, have changed the locks, and notified everyone important of your change of address, you want to make sure that your services like garbage and recycling are set and that you know where all the main systems are in your home and how they work as well as how to shut them off in case of an emergency. After this, you may want to call and confirm that your deed is actually recorded and double-check that all of the little details have been taken care of.
It may seem like your job is done and you are ready to just relax and enjoy your new home but there are just a few more steps in making sure that your home is protected and remains a sound investment.
Look over your home insurance coverage and make sure to document all possessions
It is very important to make sure you have adequate coverage for your home should you need to repair or replace anything as a result of an unfortunate disaster or accident. It is a good idea to take photos of everything that you have brought into the home in the event that you may need to make a claim. It is a good idea to make sure you have plenty of fire, theft, and liability coverage especially as the value of your property increases this will mean that you need to increase your amount of coverage.
Invest in a safe for important documents
Every person has vital documents that they need to protect from damage. A great way to do this is to invest in a fireproof safe that is hard to break into. You want to make copies of all of the closing documents, surveys, deeds, warranties, insurance policies, and things of the like and keep them in the safe. Additionally, it is a good idea to store these things on a cloud or the Internet.
Other important life documents can include birth certificates, Social Security numbers, important health records, and other valuable properties.
Now is the best time to begin a home maintenance list
Starting a routine maintenance list at the very beginning of your homeownership will help to ease a lot of the stress in properly running and maintaining your home. Your maintenance list should include items that need to be taken care of on a routine basis to keep your home in its best working condition.
You may opt to do the items yourself or hire professional help. Having a list to help remind you of when tasks should be completed is a good way to help ensure they do not go undone until it is well overdue. Preventive maintenance is always much better than coming back to repair or fix a major issue.
Consider a home warranty
In addition to homeowners' insurance, a home warranty could be a smart investment. This warranty will provide coverage for large systems within the home should something break or wear down. If you already have a warranty that came with the purchase of your home, it's a good idea to keep a hard copy of this in your safe place.
For more info on purchasing a home in West Ocean City and surrounding areas please contact us anytime.