Winners of the 2022 Best of Ocean City Contest
Posted by Deeley Chester_ on Thursday, August 4, 2022 at 8:17 AM
By Deeley Chester_ / August 4, 2022
Comment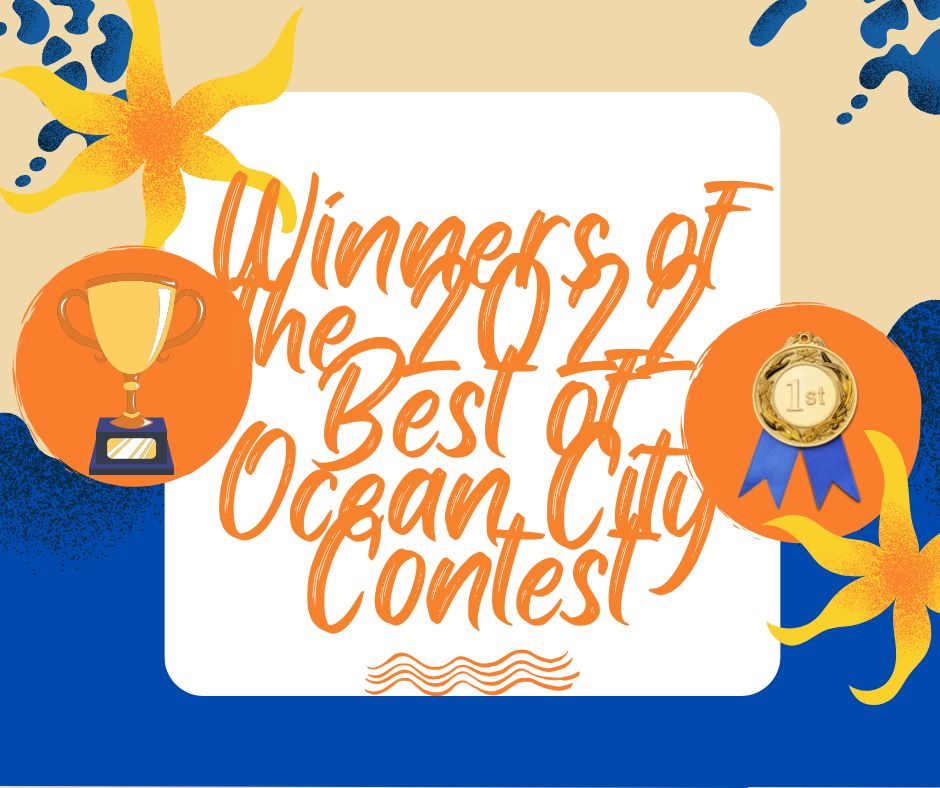 Every year oceancity.com hosts a best of Ocean City contest where residents and others who have visited the area vote on their favorite businesses in Ocean City. There are some businesses in Ocean City that have been on the Best of List for the entire 11 years that the contest has been running.
Here are 2022's Best of Ocean City contest top winners
Winners have not only been recognized by people that live in and visit Ocean City as their favorite places they are also recognized with a printed plaque and a window decal to display in their business.
Best Restaurants
This category received the most votes in the contest as compared to any other category. There are different categories within the best restaurants category as well and some single categories had as many as tens of thousands of votes. The top three winners in the best restaurants category include:
Lombardi's Trattoria for "Best Pizza"
Bayside Skillet for "Best Breakfast"
Bull on the Beach for "Best Barbecue in Ocean City"
The Best of the Boardwalk Category
This category includes all businesses along the famous Ocean City boardwalk the winners include:
Thrasher's French Fries for "Best Fries on the Boardwalk"
Fisher's Popcorn for "Best Carmel Corn" this business is one of the top winners that has been in the best of for all 11 years
Souvenir City for the "Best Shop on the Boardwalk"
The Best Bars in Ocean City Category
This category got the third largest amount of votes behind the other two categories listed above. Ocean City bars that received the highest number of votes included:
Seacrets for the "Best Bar Overall"
Fager's Island for "Best Place to View a Sunset"
Harborside Bar and Grill for "Best Drinks"
Finding the complete list of best of Ocean City 2022 winners
You can find a complete list of the winners of the festive Ocean City contest at https://www.oceancity.com/the-best-of-ocean-city-2022-winners/
Voting is now open for the best of 2023 contest
If you would like to take part in voting in the best of Ocean City contest hosted by oceancity.com you can go to the oceancity.com site and cast your vote. You can also nominate a business to be added to a category if you feel that your favorite business is not listed.
For more information on living in Ocean City and surrounding areas, including Ocean City real estate please contact us anytime.
More Local Stuff Around Ocean City Maryland