Will a HELOC Provide Cash for a Home Improvement?
Posted by Deeley Chester on Tuesday, May 11, 2021 at 3:03 PM
By Deeley Chester / May 11, 2021
Comment
Homeowners looking for ways to finance improvements or upgrades before putting their houses on the market might consider tapping into a home's equity.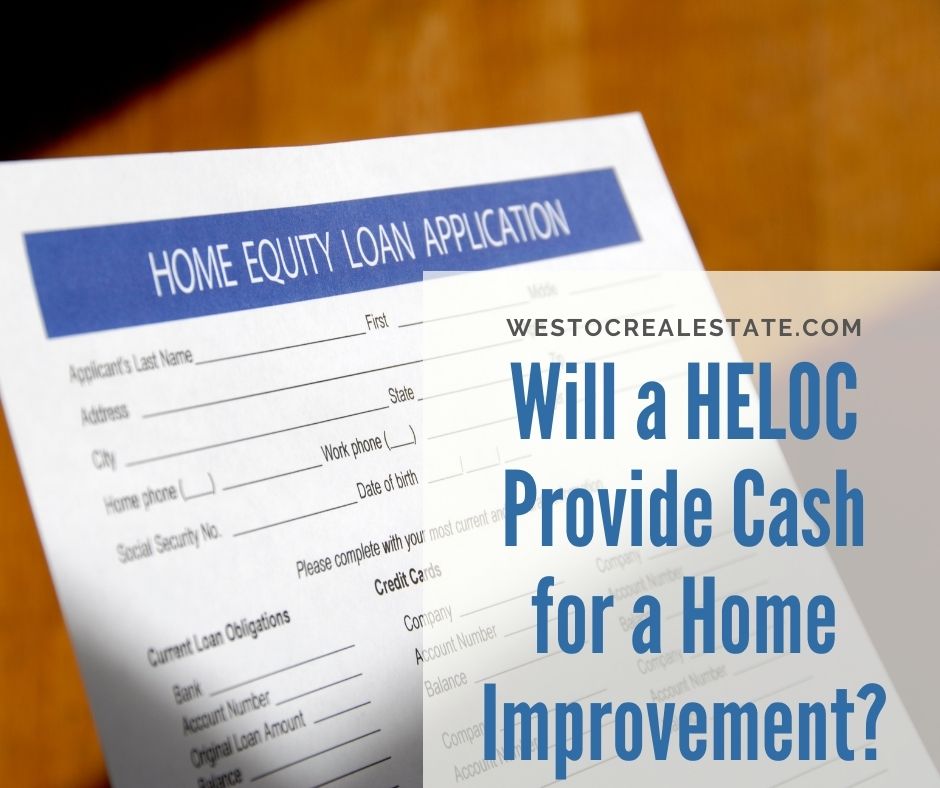 Industry statistics indicate homeowners gained an average of $26,300 in equity in 2020. Frank Nothaft, CoreLogic chief economist, estimates homeowners on average now have more than $200,000 in equity in their home as a result of those gains.
If your equity is at least 15 to 20 percent of your home's value, you could qualify for a Home Equity Line of Credit (HELOC) providing you meet qualifying criteria. That way you could borrow at least 80 percent of the equity to pay for whatever improvements you think would attract potential buyers. Generally, a kitchen remodels or increasing a home's square footage will add to the sale price. Consult with a real estate agent to determine whether, what type, or how much upgrades may influence the asking price for your neighborhood.
Credit scores are extremely important in determining whether you qualify for a HELOC. A score of 620 or more is generally considered the minimum score necessary to qualify for a HELOC. The higher your credit score the more likely your application will be approved. A higher credit score also will qualify you for the best interest rates. Now at historical lows, HELOC rates average of four percent but can go as low as 1.99 percent.
Approval for a HELOC requires an appraisal since a home is considered collateral for a HELOC. Lenders want to make sure the appraisal reflects the home's true value in case a foreclosure would be necessary for defaulting on the loan.
Related: What if the appraisal comes in low?
If you have borrowed a HELOC for home improvements, the HELOC would need to be repaid prior to the sale of the house. Usually, the HELOC balance is deducted from sale proceeds. Or, in some cases, a separate loan is an option for paying off the HELOC.
Depending on the terms of your HELOC, the balance can be repaid on an interest-only basis for 10 to 15 years. After that "drawdown period," the balance and interest of the HELOC are paid out on a monthly basis for the "pay-back period" stipulated by the HELOC, usually 20 years.
During the drawdown, HELOC funds can be withdrawn as a lump sum or as needed. For instance, HELOC funds could be used to pay for construction costs accumulated during the remodeling process.
When shopping for the best rate for a HELOC, it is prudent to first check with your mortgage holder to see there are many advantages for you as their customer. However, be sure to check with other lenders because they may offer better terms. Online sites such as Bankrate.com and Depositaccounts.com provide comparisons of HELOC rates available across the country.
Related: How to Finance Your Home to Make Repairs
If you are "house rich," but "cash poor," a HELOC may be just the ticket for obtaining construction funds required to add value to the home you're planning to sell.