Why Its Important to do a Quick Check of Your Home After a Showing
Posted by Deeley Chester_ on Wednesday, May 25, 2022 at 7:20 AM
By Deeley Chester_ / May 25, 2022
Comment
There are hot housing markets all over the country as inventory remains low and buyer interest has yet to completely cool off or slow down. And while homeowners are frequently opening their doors to potential buyers to come and take a look at their home it is not totally out of the ordinary for a property to receive anticipated damage during some of those showings.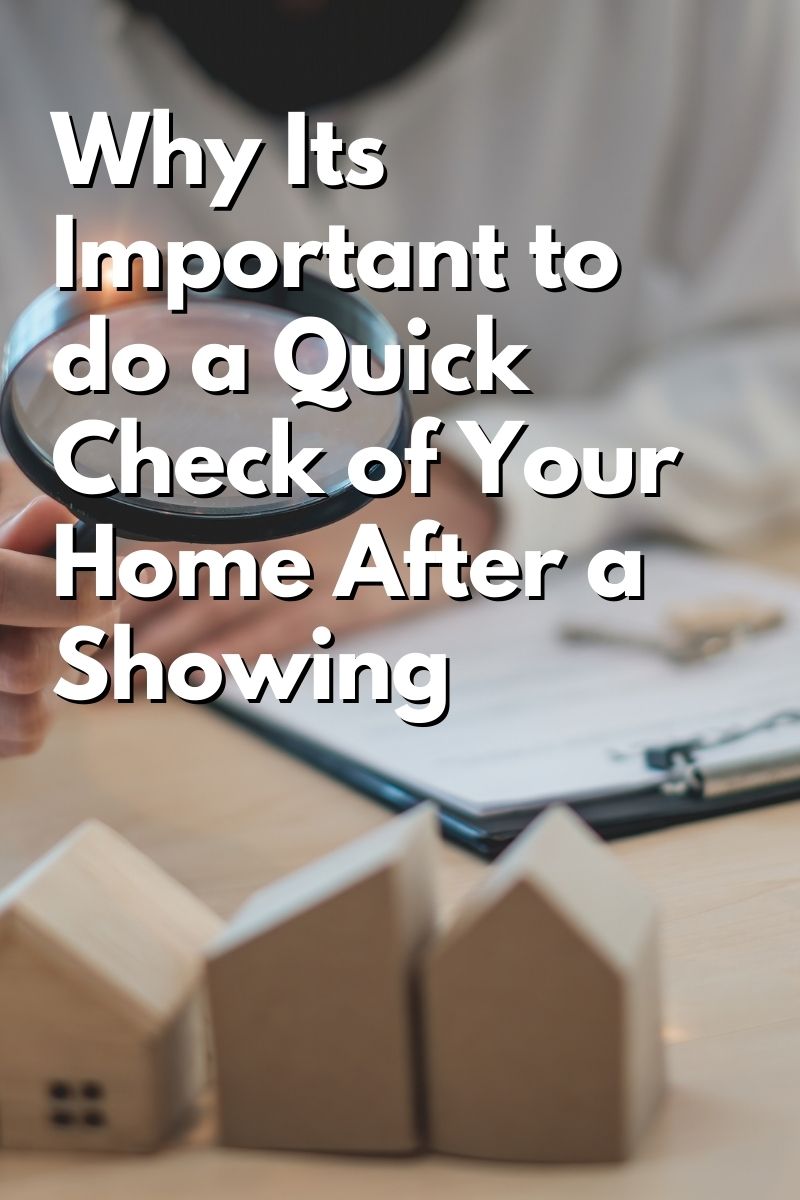 Every year there are complaints turned to the local real estate authorities that regulate the real estate industry on the state level regarding the practices of real estate agents, brokers, or even real estate transactions. A good percentage of these complaints come from less-than-ideal situations where damage was caused to a seller's home.
In one case a steam shower was left on in a home and the homeowners came home to the entire second floor filled with steam. They describe the situation as looking like you were walking into a smoking fire only it was water. The incident ended up costing $50,000 in repair.
In another story, one homeowner came home to a flooded basement after a buyer decided to take the cover off of the sump pump. The entire basement was underwater.
What can a seller do to help protect themselves against damage?
First, you want to make sure you are able to keep track of who is entering and leaving the home and on what day and time. The use of high-tech lockboxes can help to keep track of who is gaining access to the home by requiring an electronic signature.
Ask your agent about their process of diligence with people entering your home. It is impossible to screen every buying agent for their ability to make sure their client is conducting themselves in the most respectful ways. But you can ask your agent how they handle the situation or if they have ever had to when you interview them in the hiring process.
Make sure to do a quick look into all the areas of your home to determine that everything is as it should be. In the case of the steam shower above, the shower was left on for at least four days. It is always good to take a quick look over the home shortly after a private showing has occurred to be certain that the home has remained in good condition. If you are out of town make sure that someone is available to check in.
Right now, with so many buyers looking at so few homes there is high competition and a high volume of buyers inside homes. This situation has created a very tense or hurried feeling in some buyers and has increased the stories of overreach during showings. While it is still a very low occurrence for damage to happen during a showing it is always good to be prepared.
What can a homeowner do if damage has occurred during a showing?
If you find damage in your home after a private showing it is a good idea to get in touch with your real estate agent so that they can contact agents that were in the home during the timeframe that the damage occurred and talk about fixing the situation.
In the event that no one takes responsibility and the responsible party can't be proved, it is a good idea to make sure you have plenty of homeowner's insurance coverage.
For more information on purchasing a home in West Ocean City and surrounding areas please contact us anytime.