Where to Trick or Treat in Ocean City Maryland
Posted by Deeley Chester on Tuesday, October 18, 2022 at 9:15:18 PM
By Deeley Chester / October 18, 2022
Comment
The best place to be around Halloween in Ocean City Maryland is the Ocean City boardwalk near Caroline Street. This is the place to enjoy OCtoberfest trunk or treat.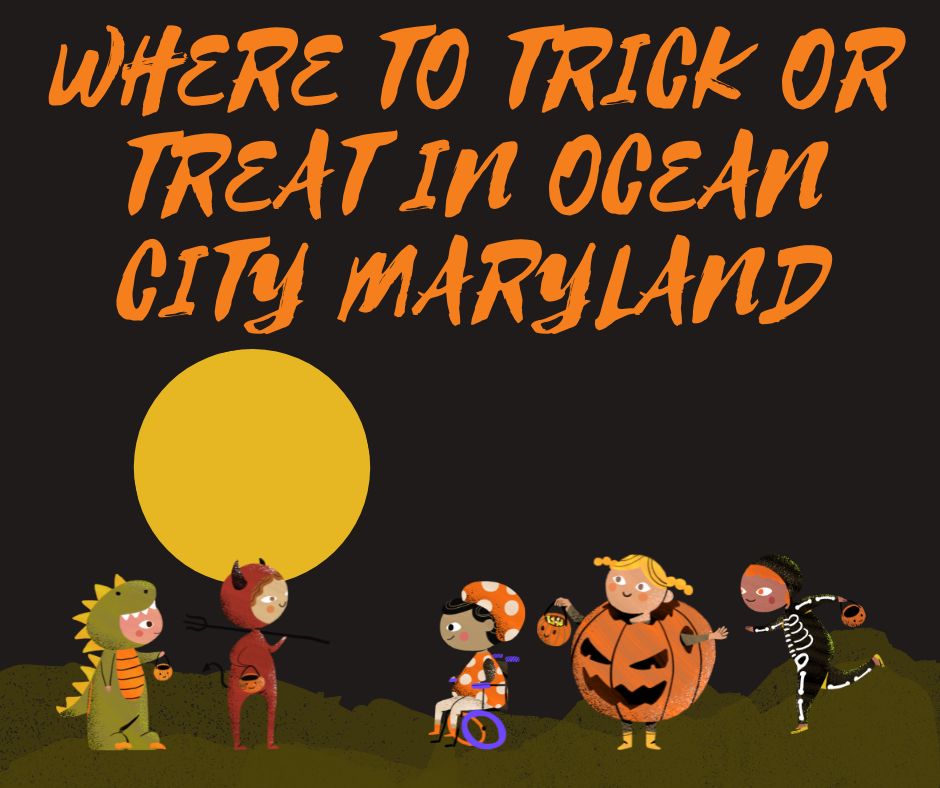 OCtoberfest trunk or treat in Ocean City Maryland
Trick-or-treating takes on a new twist with trunk-or-treating in Ocean City Maryland along the boardwalk. The boardwalk can be found south of Caroline Street and north of the amusement pier. Trunk or treat will begin around 4 PM on October 22 and last as long as there is plenty of candy still left to give away. This is a fun annual and safe place to enjoy collecting candy on what is mini children's favorite night of the year.
Other fun OCtoberfest activities to enjoy in Ocean City this year
Halloween beach maze
It wouldn't be Halloween in Ocean City without the traditional Halloween beach maze. You can enjoy the beach maze this weekend on October 22 and 23rd from 10 AM to 5 PM on the 22nd and from 10 AM to 3 PM on the 23rd.
The great pumpkin race
This fun event begins at 1 PM on Saturday, October 22. Make sure to be there early at noon so that you can register for the race.
Howl-o-ween pet parade
Sunday, October 23 at noon is the cutest parade you'll ever see in the area. Come out and bring your free pets to participate in one of ocean city's most loved events. Make sure to come early to register your costumed pet at 11 AM.
Stop in at a local sponsoring business
Don't forget to give some thinks back to those who sponsor Oktoberfest in Ocean City every year and help make it happen. This year's sponsors include The Dough Roller, ocmdhotels.com, Laytons, 28th St. Pit-n-Pub, Seacrets, Worcester County Humane Society, and Francis Scott Key Family Resort.
For more information about Ocean City Maryland including Ocean City available real estate please contact us anytime.