What Should a West Ocean City Seller Know About Home Inspections?
Posted by Deeley Chester on Friday, April 28, 2023 at 6:06:42 PM
By Deeley Chester / April 28, 2023
Comment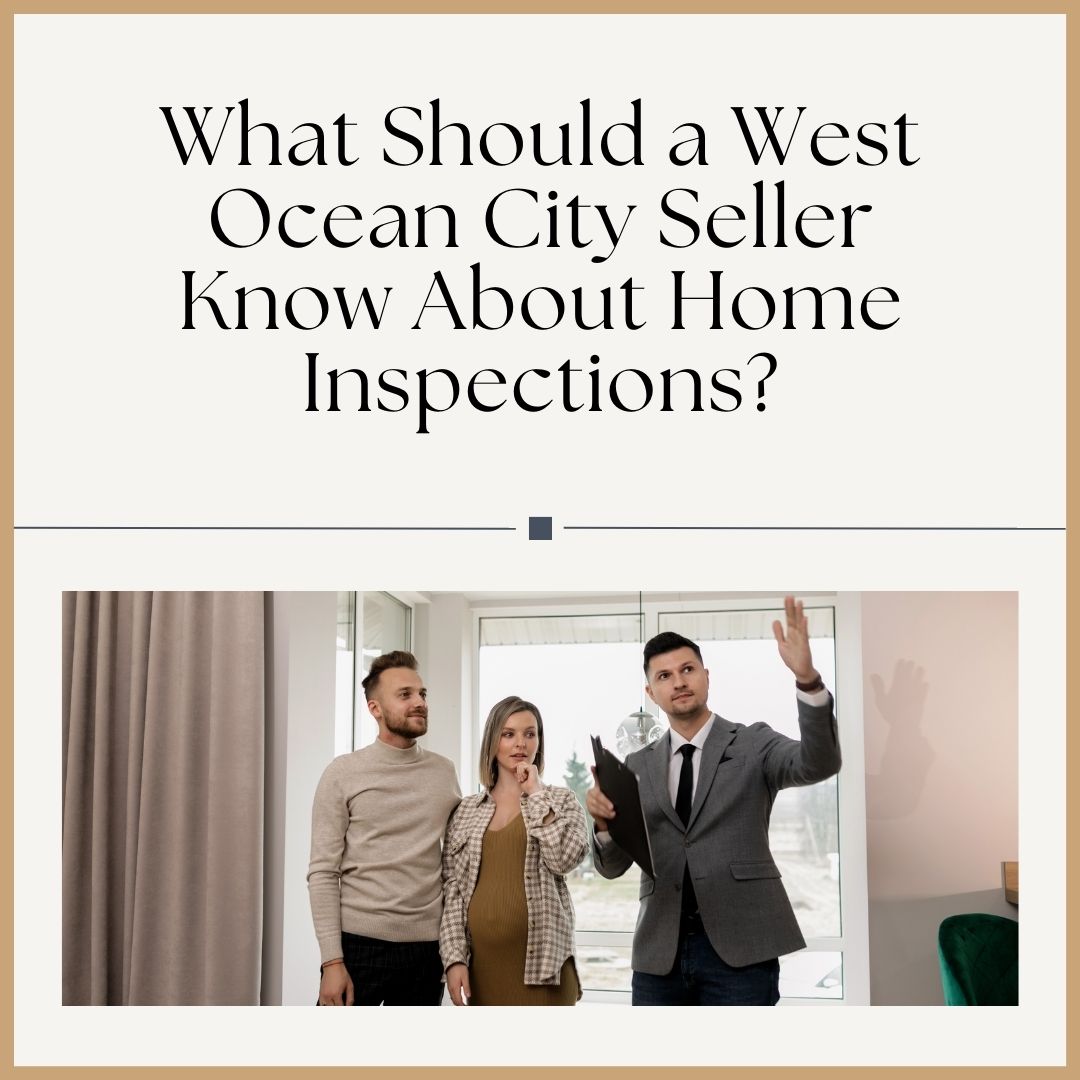 In a majority of West Ocean City home sale transactions, the homebuyer is the one ordering a home inspection. This often makes a homeowner wonder why they should be concerned with the inspection process seeing that the information is seemingly most beneficial to the buyer.
It is however good for a West Ocean City home seller to know about the inspection process and how some actions they take can impact the success of their home sale. It is also good to know what to expect in the inspection process and that though a right to inspection was waived during the highly competitive pandemic real estate market, more buyers are now requesting inspections and even requesting repairs.
Important Information for Sellers About Home Inspections
Having an inspection performed is popular again
If you were aware of what was happening in the real estate market over the last few years you may have realized or known that the market was incredibly competitive and that home buyers were doing seemingly crazy things in order to be the winning purchaser of a home.
The super low mortgage interest rates paired with a very low amount of homes for sale caused homebuyers to compete at crazy levels with one another as several buyers were interested in the same homes. This caused homes to sell way above the list price and sometimes within a matter of hours after being listed for sale. One of the most popular ways to get ahead of the competition in a buyer's mind was to not have an inspection performed.
But since then the market has changed. A recent survey conducted by realtor.com has found that inspections and repairs are highly requested again among homebuyers in West Ocean City and around the United States.
A survey found that about 95% of home buyers are now requesting to have a home inspection done on a home. 67% of buyers are asking that significant repairs be taken care of as a result of the inspection report. 95% of home sellers are making repairs and updates before listing their homes for sale to help retain the selling price with inspections coming back.
Should you consider a pre-listing inspection?
With many homebuyers making home purchase offers that include an inspection contingency, some home sellers are opting to have their own pre-listing inspection performed.
A pre-listing inspection is where the home seller pays for their own professional inspection to be performed before they list their home for sale. Some home sellers decide to get a pre-listing inspection to help them identify anything that might be found by an inspector during a home sale. It helps them to get a jump on finding any issue and fix what is worth fixing to help their home sale go smoothly It can also help to communicate to a buyer that the current homeowner is diligent and the home is well cared for.
If you are considering selling your West Ocean City home please contact us any time.