What is the Difference Between West Ocean City and Ocean City?
Posted by Deeley Chester on Monday, September 13, 2021 at 10:01 AM
By Deeley Chester / September 13, 2021
Comment
Being that West Ocean City is so close to Ocean City and has increased its amount of vacation amenities the lines have become blurred between the two cities. They also share the same ZIP Code making it even more of a blurred line.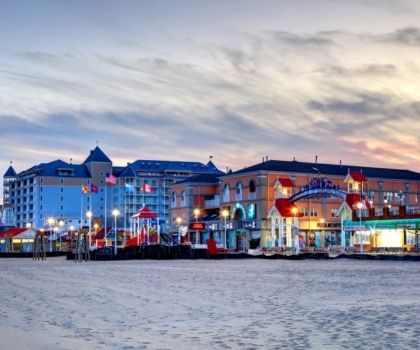 If you are doing a home search through a popular home listing website and punch in Ocean City in your search you will also get properties that are located in West Ocean City because they have the same ZIP Code. The main difference between Ocean City and West Ocean City is that Ocean City is located on the barrier island just off of the mainland Maryland shore. West Ocean City is just across the water from the south end and is actually located on Maryland's mainland.
This is something to be aware of when looking for properties specifically in Ocean City Maryland as some West Ocean City homes will pop up. If you are looking specifically for West Ocean City real estate the best way to do so is to punch West Ocean City into the search criteria and you should only end up with properties that are actually in West Ocean City.
Here is a little overview about each of the two cities to help you tell how they differentiate as they have almost the same name and are in the same ZIP Code.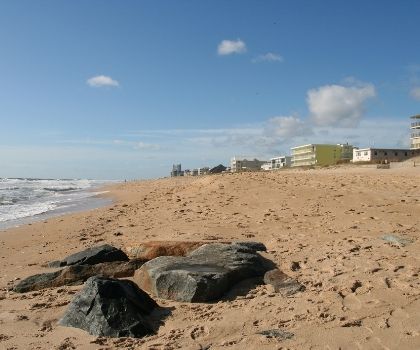 West Ocean City is on the west side of the Sinepuxent Bay and west of the island town of Ocean City Maryland. One of its most popular other neighboring towns is Berlin. West Ocean City offers all of the great Maryland beach amenities, but with a much quieter atmosphere than Ocean City. Some locals would say that West Ocean City is home to the best Maryland seafood restaurants. Stinky Beach is also located in West Ocean City which is a great quiet spot to enjoy the gorgeous water of the area. The popular Baja Amusements and Grand Prix is also located in West Ocean City as is quick and easy access to Route 50.
Ocean City Maryland has long been a very popular town of Maryland. Many call it the quintessential East Coast vacation beach town. During the summers you will see the population in Ocean City rise exponentially. It is located on the south end of Fenwick Island which in all actuality is a peninsula rather than an island, but many people just call it an Island. Several people in the area have vacationed to Ocean City as far back as the 1800s. The boardwalk is one of the biggest highlights as well as the amazing soft sand ocean beaches. There is so much to do and enjoy in this beautiful city that people come back often as their go-to vacation spot or come here to live in their dream destination near the ocean.
Both West Ocean City and Ocean City are great towns to live or own a vacation property and have their own unique perks and feel. For more information on real estate in West Ocean City or Ocean City please contact us anytime.