What Can the Past Tell Us About Today's Real Estate Market?
Posted by Deeley Chester_ on Tuesday, November 2, 2021 at 11:26 AM
By Deeley Chester_ / November 2, 2021
Comment
The most recent news headlines pertaining to the real estate market are communicating that the market has been slightly cooling or slowing and that some real estate experts expect this trend to slowly continue.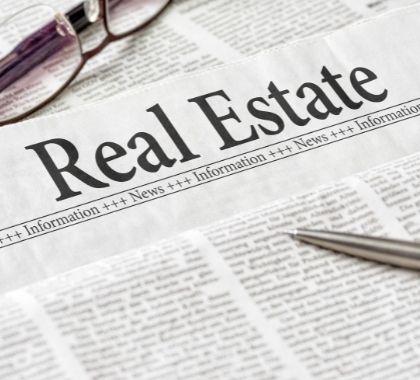 What exactly do the terms cooling and slowing mean? The real estate market has been anything but typical or normal over the past few years since the global pandemic began. We are still in a strong and competitive seller's market, and when you look at the years leading up to the pandemic the current market looks crazy. What can we expect from the current market projections? And can we look at years past to help us better predict what it means?
There is Still an Above Average Number of Sales Taking Place
Though there are reports of a drop in home sales, the number is still higher as compared to this same time in years past. The most recent Existing Home Sales Report compiled by the National Association of Realtors has shown a 2% drop in sales in the period from July to August 2021, but looking at years past, today's home sales are still well above the traditional norms. This is great news for those planning to list their home for sale in the near future.
Houses Are Still Selling Faster Than "Normal"
When someone preparing to sell their home hears that the market is slowing, they may become reluctant to continue with their home selling plans. Sellers may begin to wonder if their homes will sell as quickly or for top dollar like homes were just a few months ago. According to current numbers, houses are still selling much more quickly than they did before all of the "crazy" began.
Bidding Wars are Still Happening
There has been a slight drop in the number of homes entering into bidding wars, but it does not tell the whole story. It is important to compare this year's actual numbers with those of numbers provided in pre-pandemic times. Right now, the average number of offers on each home listed for sale is still higher than 39 of the previous 45 months in residential real estate sales history. It is still highly likely that a desirable home in a desirable area/ neighborhood is going to receive more than one offer for purchase. Those homes receiving more than one offer often sell at or above the list price.
Is the market really slowing down?
There have been some slight declines, bringing a silver lining to the difficult and seemingly dark cloud of purchasing a home right now, but home sales are still going strong and homes are still in higher demand than they were in the recent past and for several decades. It is still a very good time to sell a home and a more promising time to purchase one than just a few months ago.
Do not let current real estate news headlines deter you either way, whether you plan to list your home for sale, or begin looking for a home to buy.
For more information on real estate in West Ocean City Maryland and surrounding areas, please contact us any time.
No Matching Listings
Try a new search, or click below to get notified when matching listings become available.