Tips for Keeping an Older Home Warm in Colder Seasons
Posted by Deeley Chester on Tuesday, October 4, 2022 at 3:48 PM
By Deeley Chester / October 4, 2022
Comment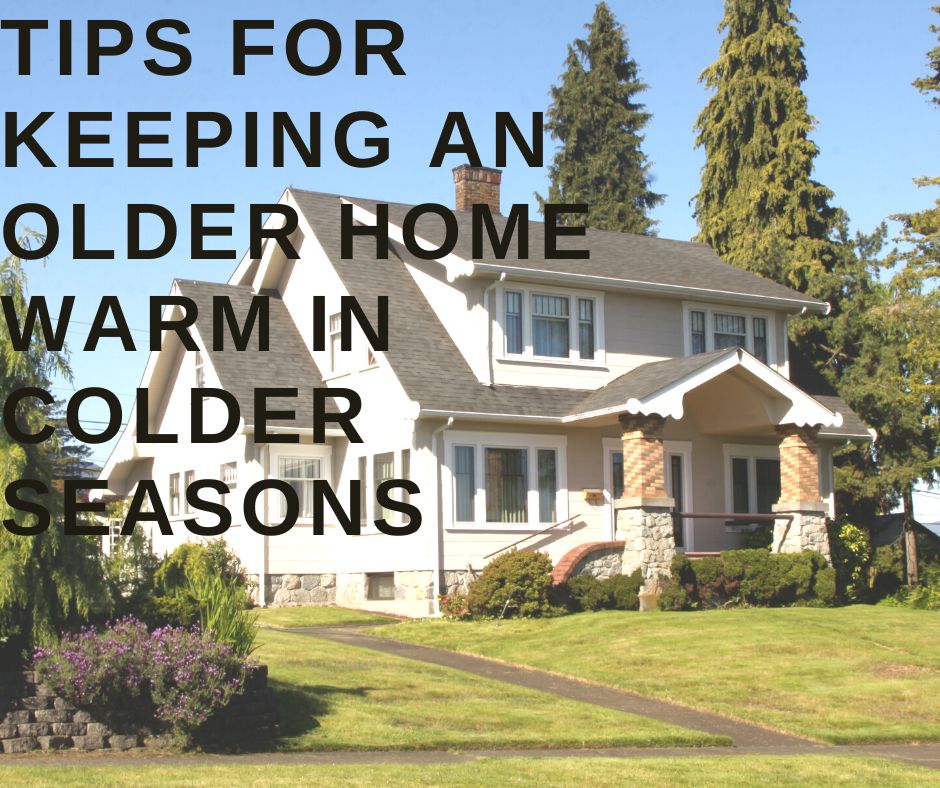 Older homes can come with unique terms in architecture that often newer homes are lacking. But one thing older homes can lack is the ability to control the climate within. This can be especially difficult during colder seasons when you are trying to keep the inside of your home warm without spending an arm and a leg.
If you have an older home and are looking for some solutions to heat it efficiently without breaking the bank on both upgrades and your heating bill read further.
Insulation
There are ways you can add insulation into an older home even if it wasn't originally built with new insulation products in mind. One of the first areas you can insulate is the roof as this is an area where a home can release a lot of the heat as hot air rises. After adequately insulating the roof you can move on to concentrating on exterior walls. Just make sure not to DIY insulation if you have never done a project like this before, you don't want to cause a fire hazard.
Windows
This may be a more costly upgrade to enable your home to retain its heat but it is well worth the investment. Replacing old windows with newer energy-efficient ones will make a huge difference. This is especially true if your older home has single-pane windows. Switching them out for a double-paned vinyl framed version will help incredibly.
If you do not have the funds to replace all of the windows replacing a few of the larger ones in important rooms or fixing drafty windows is another option. You could also opt for hanging heavy drapes in front of the windows to help with heat retention.
Look for drafts
Hunting down drafty areas within your home and stopping these air leaks can help to keep the warm air in and the cooler out. Make sure to check all windows and doors for airflow around them. If you are feeling cold air simply running your hand along the spaces around the cracks of a door or window, this means you have a draft.
You can make DIY draft blockers with pieces of foam or fabric placed in areas around your door to keep cold air from coming in. You could also make sure to apply caulking to the seals around windows and doors as well. If you were unsure of how to remedy a draft it is a good idea to employ professional help.
Consider a smart thermostat
Upgrading to a smart thermostat can help you to keep the climate inside your home at a reasonable temperature. It can also help you to not heat areas that are not being utilized in the home and save money. You can also set the thermostat to automatically turn down your heating system at night when you are snuggled in bed under your warm blankets.
For more information on buying or selling a home in West Ocean City and surrounding areas of Maryland please contact us anytime.