The Most Desirable Green Features in Homes in 2023
Posted by Deeley Chester on Wednesday, April 19, 2023 at 4:12:38 PM
By Deeley Chester / April 19, 2023
Comment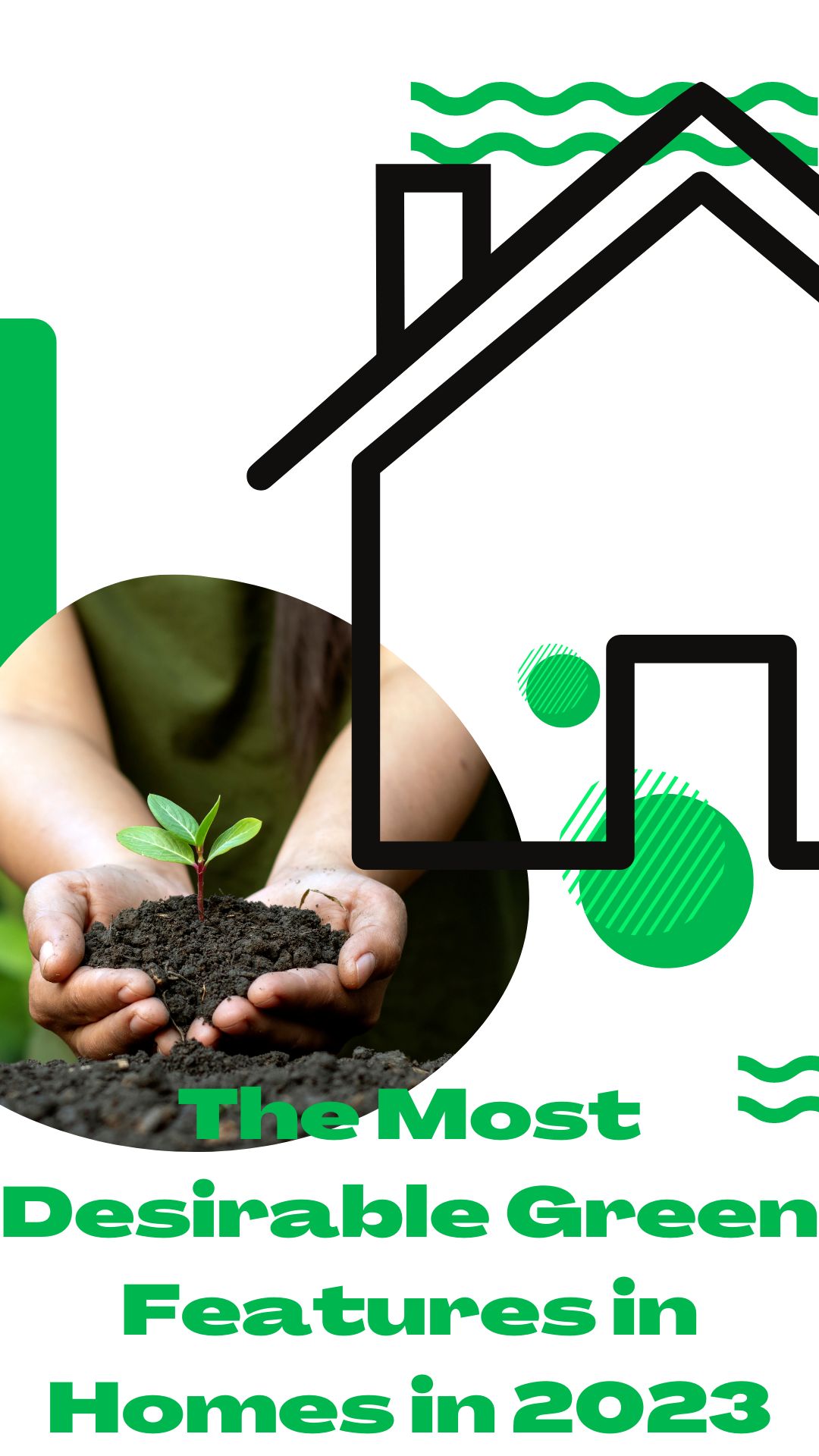 When selling a home in West Ocean City Maryland it is a good strategy to know what home buyers are currently looking for in a Maryland home. Having desirable features and updates in your home can help to appeal to buyers and get a home sold more quickly.
What buyers are looking for changes with time. For example, buyers 50 years ago were not looking for the same features that buyers are today. An avocado green fridge for example is not going to be at the top of any buyers list right now. One of the home feature categories with a large growth in interest currently is energy efficiency.
Here are the most wanted green features in homes in 2023
The company stuccco conducted extensive research of the most up-to-date homebuying statistics including asking potential homebuyers what they are looking for in their next property. Here is what they found as far as the most desirable and wanted green features for homes on home buyer lists in 2023.
Buyers want energy star rated windows
Homebuyers with any knowledge of heating and cooling a home know that heating and cooling is one of the biggest costs of monthly utility bills. They also realize that the cost of electricity and natural gas to power a Maryland home has increased significantly in the last few years. More so savvy homebuyers know that having good-quality windows can significantly help a home to maintain a comfortable climate without overworking the HVAC system.
For these reasons, energy star rated windows have made the top of many homebuyer lists in 2023. 83% of people from the survey listed that they want a home that has energy star windows. A high-quality window helps a home to trap in heat or keep cool air without allowing outside air to come into the home or leak out the comfortable climate homeowners trying to create inside.
Green appliances
Another large cost impact on a utility bill is running appliances in the home. For this reason, home buyers are looking for West Ocean City homes that have energy-efficient appliances. In the survey at Stuccco, 81% of the respondents listed energy-efficient appliances as important in their home purchases.
Lighting
There are a lot of light fixtures and features all over a home. Even a small home can have a significant amount of lighting. While homeowners are looking for more lighting to create a more warm and inviting atmosphere in their homes they also want to make sure that this lighting is still energy efficient and not sucking away a portion of their income through their energy bills. 80% of potential homebuyers from the survey noted that energy-efficient lighting is important in a home purchase.
An energy star rating for the entire home
Summer home buyers do not just want one or two attributes of the home to be energy star rated and eco-friendly or green they would like the entire home to have an energy star rating. About 79% which is still a large number of potential home buyers were hoping to find a home that was energy star rated for the entire property.
Energy-efficient homes are not just a benefit for the environment they are a huge benefit for homeowners as well. The more energy efficient a home, the more money it can save in utility bills in the cost of running a home. Right now as the cost-of-living increases through many different areas like gas, groceries, and interest rates homeowners see it incredibly beneficial to be able to save money wherever possible.
If you have green features in your home and are getting your home ready to list in West Ocean City it is a good plan to highlight these features because they appeal to buyers in 2023.
For more information and help selling your home in West Ocean City please contact us anytime.