The Best Dog-Friendly Activities in Ocean City
Posted by Deeley Chester on Thursday, June 24, 2021 at 7:18 AM
By Deeley Chester / June 24, 2021
Comment
Including your furry family member in your next vacation is very easy to do in Ocean City Maryland. There are several pet friendly locations in and near Ocean City that allow you to bring your fun-loving four legged loved ones along for the adventure.
Here are some places to eat, shop, and play that welcome pets in Ocean City.
Dog-friendly dining
The Shrimp Boat: the shrimp boat is actually located in West Ocean City on the way to Assateague Island which is also a pet-friendly destination. Here you will find the best fresh seafood of anywhere in the area and a place to hang out with your pets in the recently expanded outdoor seating area. Try the amazing shrimp, you won't regret it and you will want to come back every time you are in Ocean City.
Macky's Bayside Bar and Grill: sitting in the outside area at Macky's you can enjoy a bayside sunset and quality time with your entire family even your pets. Macky's even serves up a mini menu for your dog.
Billy's Sub Shop: ordering a pizza from Billy's with your dog in tow is easy. Billy serves up some of the best pizza in Ocean City as well as sub sandwiches and they have a very easy location just off of Route 54 in Fenwick Island. Grab your pizza to go or hang out in the dog friendly outdoor seating area.
Anthony's Liquors: pets are not welcome inside the store but you can sit in the outside seating while you enjoy one of their Boars Head lunch meat sandwiches from the deli.
The Angler: just off of the route 50 bridge at Talbot Street this restaurant has a large outdoor deck that looks onto the bridge and the bay there's live entertainment on almost every summer night and it is an amazing spot to stop for fresh seafood and amazing ambience.
The Longboard Café: this café is located on 67th St. and your pooch can sit with you on the front patio while you enjoy their amazing burgers, tacos, crab cakes, specialty cocktails, and more.
Fun places to hang out with your pet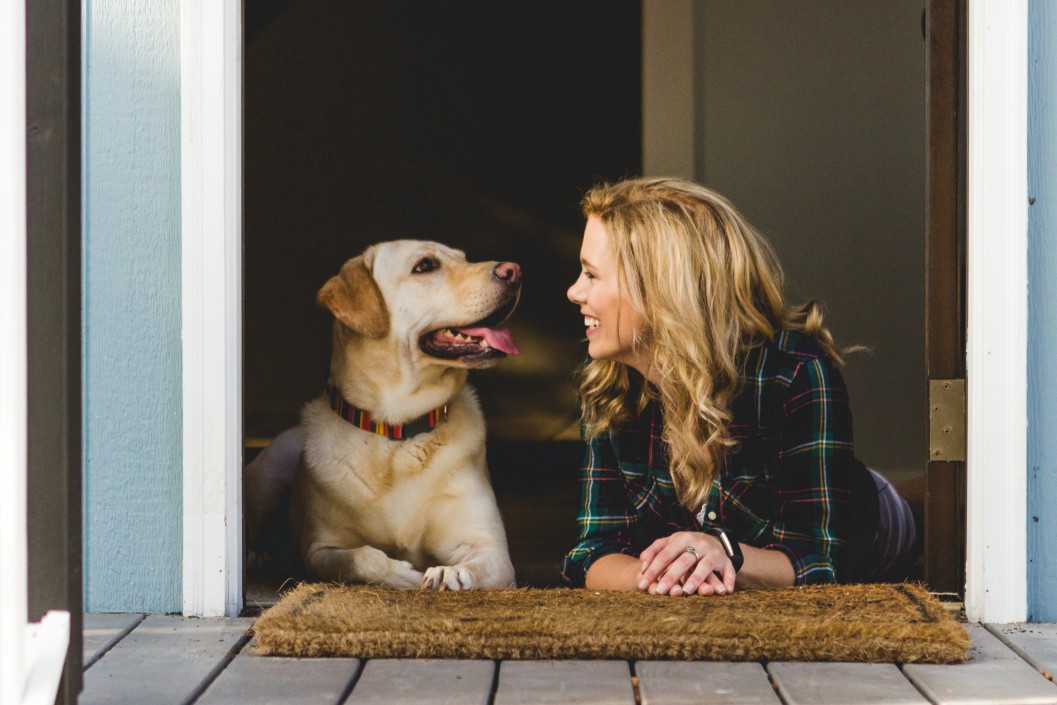 Ocean City Beach and Boardwalk: during the off-season between the dates of October 1 and April 30 pets are welcome to stroll the boardwalk with you as long as they are on a leash and you are diligent to pick up after them.
Stinky Beach: this beach does not get its name for being dog friendly, rather the name is from its location of being downwind from an old landfill. The beach is located at the end of Olde Bridge Road in West Ocean City.
Northside Park: this park is the largest and most popular park in Ocean City, it is 58 acres of perfect space for a nice long walk on a paved trail near the water with your pooch as long as they are leashed of course.
Ocean City Dog Playground: Ocean City is so dog friendly that they have a dedicated space for dogs to come and play. It is located in Little Salisbury Park on the Bayside of 94th St. This is the only outdoor area in Ocean City where dogs can roam unleashed and do almost anything they desire.
Assateague Island: another amazing beautiful place for everyone, dogs included, is the Assateague National Seashore. Dogs are asked to stay off of the state park beaches however just something to take note of.
Dog friendly shopping
If you are in Ocean City with your dog you must stop by Paws and Claws in West Ocean City at 11934 Ocean Gateway. This cute little store offers organic pet foods and treats, clothes, collars, beds, toys, and so much more.
Doggie Style K9 Café: in Inlet Village on the boardwalk you will find pet supplies and accessories plus baked dog treats and breed specific gifts in this fun local shop dedicated to pooches.
For larger stores that will surely have what you need on hand should you need anything for your pet while on vacation there is a Petco in the White Marlin Mall and a Petsmart in Berlin.
There's so much to love about Ocean City, even the fact that Ocean City loves for you to be able to bring your pets along on vacation with you. For more information on great homes in Ocean City, West Ocean City, Berlin and other surrounding areas please contact us anytime.