Techniques for Keeping the Sand on the Beach at Your Ocean City Home
Posted by Deeley Chester on Wednesday, April 5, 2023 at 3:37:36 PM
By Deeley Chester / April 5, 2023
Comment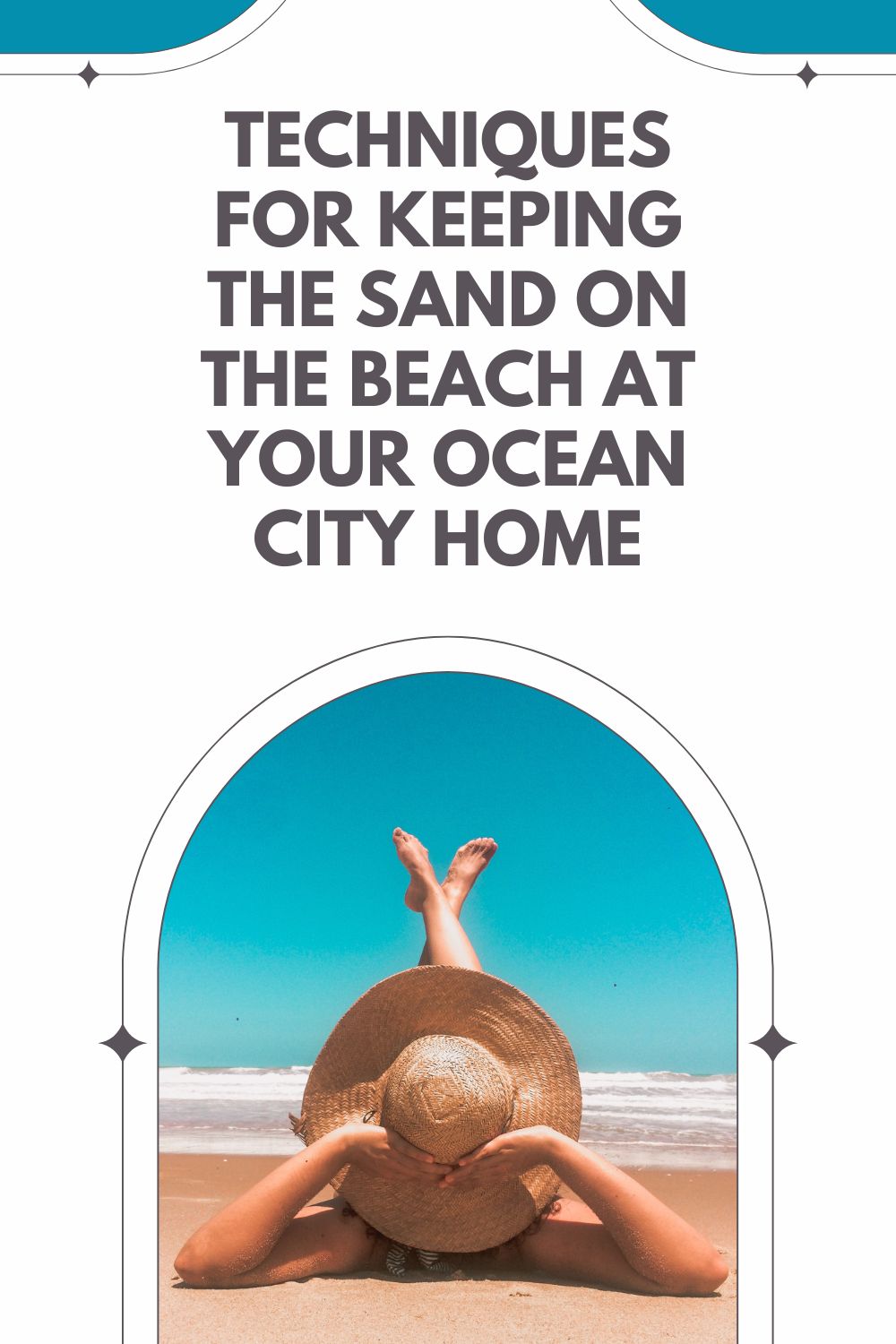 Owning a home on the beach in Ocean City or one very near to it is a dream come true. Spending most of your time enjoying the sand and surf right at your doorstep is amazing. What is not so dreamy is trying to keep the sand from frequent beach trips out of your Ocean City beach home.
Here are Some Tips and Techniques to Keep the Sand Out of Your Beach House
Make Use of Your Outdoor Faucet
Installing an outdoor shower to utilize before coming into your Ocean City beach home from the beach would be the ideal and convenient way to keep sand outside. If you are unable to do this making it easy to utilize the exterior faucet to rinse off is a good idea.
Make sure to remind family members to make use of public showers and rinse off areas at the beach. This will rinse away a large amount of sand, but will still result in some coming home. To get those remaining grains off have everyone reach for the hose to give shoes, clothing, and skin a good rinse. Consider having some soap handy to make sure every grain possible is washed away before coming inside.
A Strategically Placed Bucket Can Be Useful
If accessing an outdoor shower or faucet is not a possibility place a shallow bucket of water and a towel near the entrance of your home to at least be able to rinse off feat. Make sure to replace the sandy water with fresh clean water after each use.
Have a "Leave Shoes at the Door" Policy
This is the best strategy to keep sand at the door and outside the door. It has actually been shown to be the best strategy in keeping most dirt and grime off floors in any type of home. What you step in outside the home is going to come back home with you in small amounts and accumulate over time. Removing shoes before coming inside or right after getting in the door will keep most of the sand from getting further into your beach home.
Get Into a Rythym of Frequent Floor Cleaning
Living in an area where it can be challenging to keep the outdoors out, you will want to increase your floor cleaning frequency. This is also true for living deep in the woods. Making sure to clean flooring more frequently will make the tasks of doing so less arduous.
Store Beach Toys Outside and Keep Them Clean
Instead of bringing that sand castle tool kit in the door with you after a day at the beach opt to keep it stored in the garage or a shed. Make sure to rinse everything you take to the beach off before putting it away. This includes surfboards, paddle boards, beach balls, buckets, pails, etc. And always shake out any towels or linens you brought with you then put them back in your beach bag and transport them straight to the laundry room.
Keeping sand outside at the beach and out of your beach house can be done with some extra steps and habit-building in place.
For more information on real estate in Ocean City and surrounding areas please contact us any time.