Should Ocean City Home Sellers be Concerned About More Homes Coming to the Market?
Posted by Deeley Chester on Friday, January 20, 2023 at 1:56:21 PM
By Deeley Chester / January 20, 2023
Comment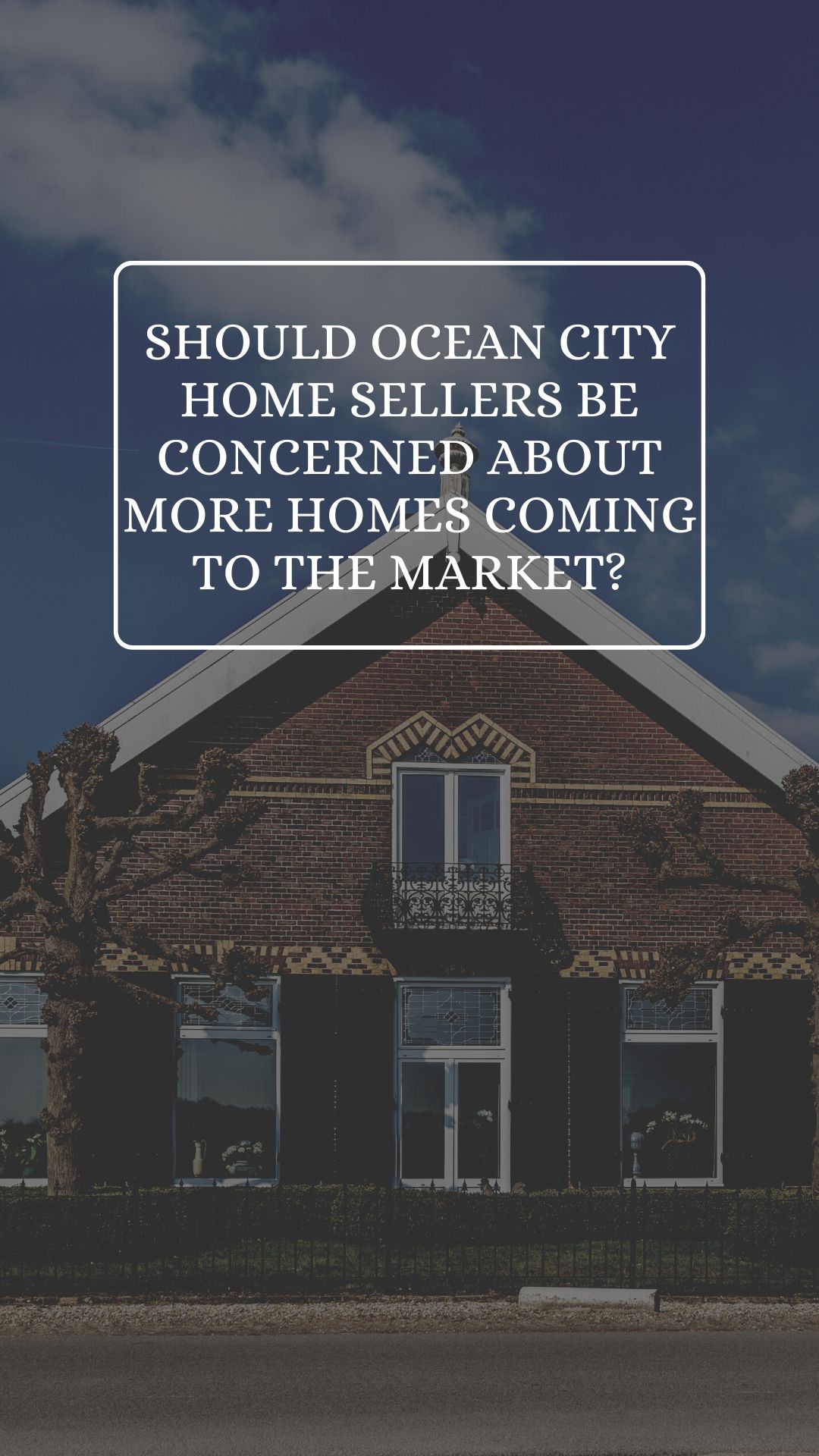 If you are considering selling your home in Ocean City or surrounding areas you may have heard that many more homes are coming to the market and the competition between buyers has cooled down a little bit making great news for potential homebuyers.
But as a potential seller in Ocean City Maryland should you be concerned about this? What will this mean for the success of your home sale? The good news is it can give you a couple of good opportunities for your home sale and the strategy of your sale.
Recently an article was published from Calculated Risk that can help give some insight into homeowners considering the sale of their ocean city home. The article has shared that the supply of homes has far surpassed the amount available in 2021 by around 58% across the country. But looking back into further years can help to give a broader picture. If you look to the year 2019 before the pandemic impacted a crazy real estate market you will see that the housing supply currently is still 35% below where it was in 2019.
Some strategies and opportunities to take hold of as a home seller in Ocean City right now
Sell sooner rather than later as inventory remains relatively low
Yes, the inventory of homes has grown significantly but this is compared to the extremely low inventory of homes available over the last couple of years. Compared to before the pandemic when the market was not quite as crazy we are still at a lower inventory of homes than at that time. As mortgage rates will stay around the same or maybe just slightly lower and inventory is low this will be beneficial to home sellers. You want to list your home for sale before more inventory comes to the market. A low inventory keeps the leveraging power on the seller's side.
Use the news of more inventory as a positive reason to move to your next home
If you were looking to sell your home because you are wanting to switch to a property that better meets your daily lifestyle wants and needs inventory growth is a positive opportunity to sell your home and look for one that you would love even more. Making sure to work with an expert local real estate agent will help you to find the specific Ocean City home you are looking for that will better fit your lifestyle currently. There's less of a need to stick with the home you have because the buying conditions are completely impossible. It is easier to purchase a home and find one that you will truly love right now.
For more information about selling your Ocean City home or a home in surrounding areas please contact us anytime.