Remote Work Trends are Giving Flexibility to First Time Buyers
Posted by Deeley Chester_ on Tuesday, April 19, 2022 at 10:23 AM
By Deeley Chester_ / April 19, 2022
Comment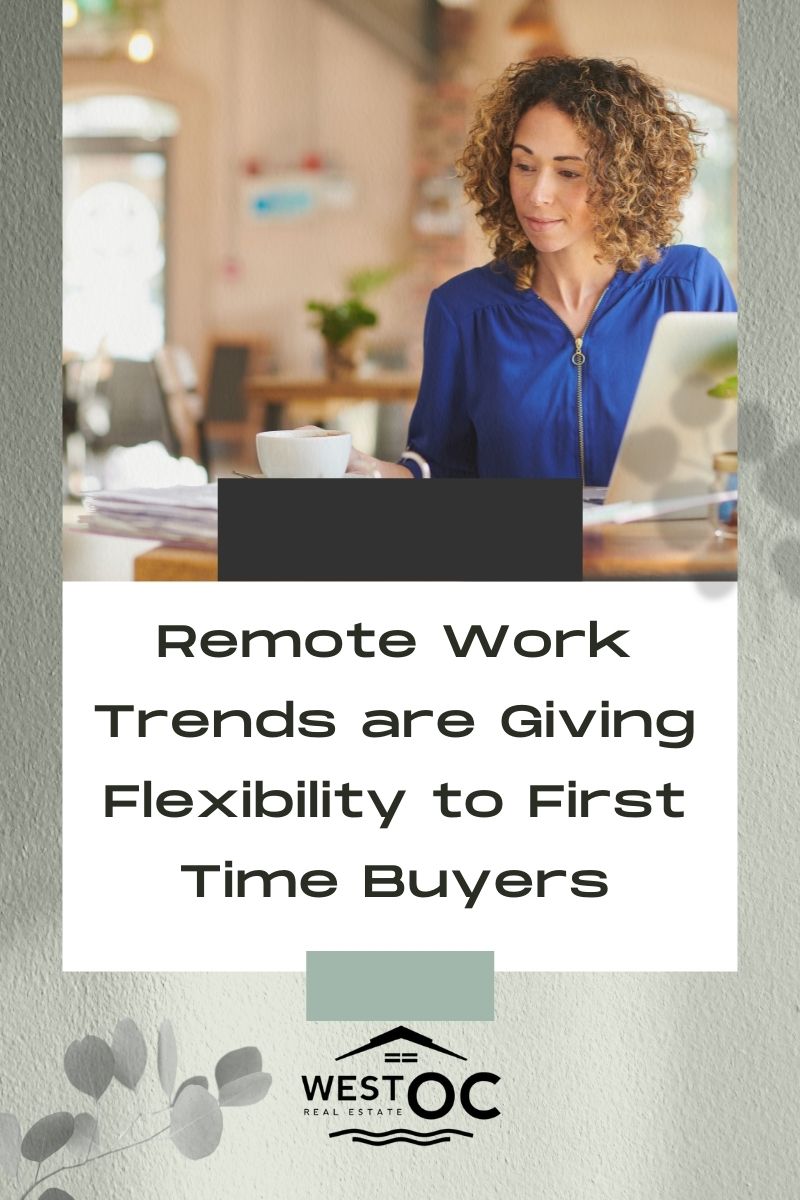 With a highly competitive market amongst buyers and home prices rising it has created some difficulties for many first-time homebuyers. But if you are someone who works remotely this could be a great opportunity to be able to use more flexibility and achieve the goal of purchasing your first home this year.
Arch Capital Services recently came out with a report that helps to shed some light on how the ability to continue on with remote work for many Americans can help first-time homebuyers cast their net a little wider and maybe purchase a home. They explain that being able to work remotely either full-time or on a sort of part-time hybrid basis will allow them to move to locations further away from their office.
Working remotely allows a home buyer to completely let go of location on the basis of having to be tethered close to their work and allows them to solely determine it upon personal preference and affordability.
Flexibility in where you have to work from creates flexibility in where you can choose to live.
If you have been having a hard time finding an affordable home or winning out against other buyers as a first-time buyer in a certain location working 100% remote or at least a good chunk of the time allows you to expand your home search to even more locations.
Some home buyers are finding that working remotely gives them the opportunity to live their dream lifestyle right now instead of waiting for retirement when they no longer are obligated to show up for work every day. Why not go ahead and start your dream lifestyle now while you are still bringing in money? You could even set yourself up to continue on living in your dream destination in retirement in a much better financial situation.
This could allow you to search in a more affordable location that is further out from highly populated urban areas which most often come with the highest price tags. This could also help you to afford more homes than would be possible by staying close to where your office is or used to be located. Working remotely truly allows a first-time homebuyer to have their pick of almost any affordable market. The world is your oyster when you don't have to show up at the office at all anymore. If you find the right location you could even find much more home than you may have ever thought you would've been able to afford.
Remote work is not only giving you flexibility in your office surroundings but flexibility in where you are able to purchase your first home and begin building wealth through homeownership.
The best way to begin thinking outside of the box and expanding your home search with more flexibility in your location is to contact an expert real estate agent that could help you discover more locations that you may fall in love with that come at a much better price point for your personal budget.
For more information on real estate in West Ocean City and surrounding areas please contact us anytime.
More for Home Buyers
7 Signs You're Ready to Buy a House
With Rising Interest Rates, Do Buyers Stand a Chance?