Reasons Land Prices are Rising Quickly
Posted by Deeley Chester_ on Monday, April 11, 2022 at 8:10 AM
By Deeley Chester_ / April 11, 2022
Comment
Most often when shopping for a home the largest number of buyers are searching for a home that is already built and being resold or one that is brand new and planned out already by a builder. Recently purchasing land and building your own home from the ground up has become much more common.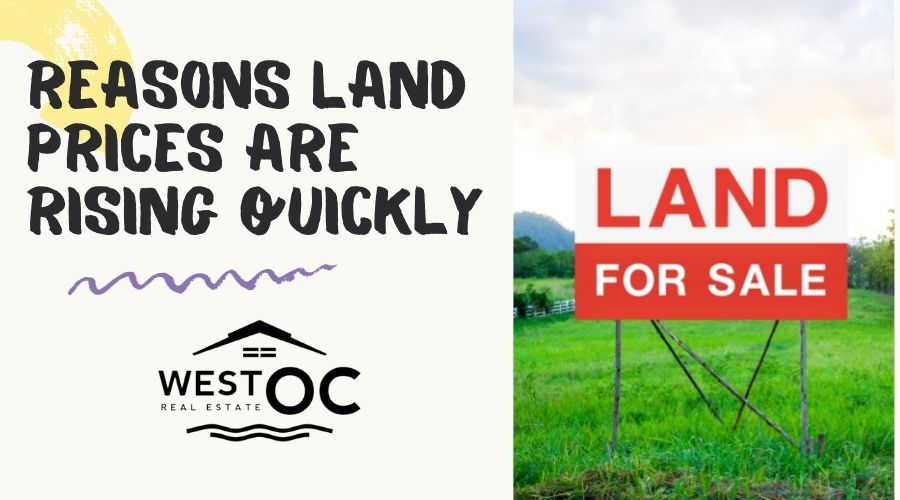 Recently the price of land seems to have increased significantly and here are some reasons why.
The price of every type of real estate is going up
With the high demand for all types of real estate, the value of everything has gone up. Demand has exploded since the beginning of the pandemic resulting in a large seller's market in several areas. The median sales price of real estate has risen 19% across the country over the last year. When home values go up the land that the home sits on also increases in value.
More people are taking interest in living in rural areas
As more and more employees switched from working at a desk inside of an office building to working remotely, they had more freedom in their location of living. This meant they could relocate to a more secluded location while still retaining their job. Moving further out from the city during the pandemic meant more fresh air, fewer people, and being able to live in a dream location. This has led more people to look into the ultimate dream of building the perfect home.
Food companies are now looking for land
Real estate is not the only thing that saw an increase in value and price. Food costs are up 8% as compared to last year and supply chain disruptions and rising fuel costs have played a part in this. There is now a shifting focus on more localized food systems that would create lower shipping costs and no political issues. This means developing unused local land for agricultural needs which has increased demand, which in turn increases value.
Developers are looking for land
Many developers are looking to build affordable housing. Even before the pandemic, this was a concern. They are hoping to build multi-family rental properties while demand increases for homes of that type as well. Developers are able to purchase property at premium prices and as such, it plays a role in the increased price of land.
Investing in a Lesser Tax Burden
There are many ways that people can strategize reducing or offsetting their tax burden, one of these is to invest in land. Tax advantages for land ownership can be significant in many ways. Some of these include holding land in an IRA or 401(k), placing part or all of the land in a conservation easement, selling the timber to recover capital rather than pay capital gains, and more. Those who are generating significant income in other areas are purchasing land to help offset their tax burden in the future.
When it comes down to it the main reason that land prices have risen swiftly as compared to previous years is that there is a high demand from several different outlets for purchasing land. If you are hoping to buy land and build your dream home it can still be a better route to be able to get. Into the perfect home, but be prepared for higher costs as compared to years past.
For more information on real estate in West Ocean City and surrounding areas please contact us anytime.
More Home Buying and Investment Resources