Preparing Your Home for Winter to Lower Your Heating Bills in West Ocean City
Posted by Deeley Chester on Thursday, December 8, 2022 at 5:36:27 PM
By Deeley Chester / December 8, 2022
Comment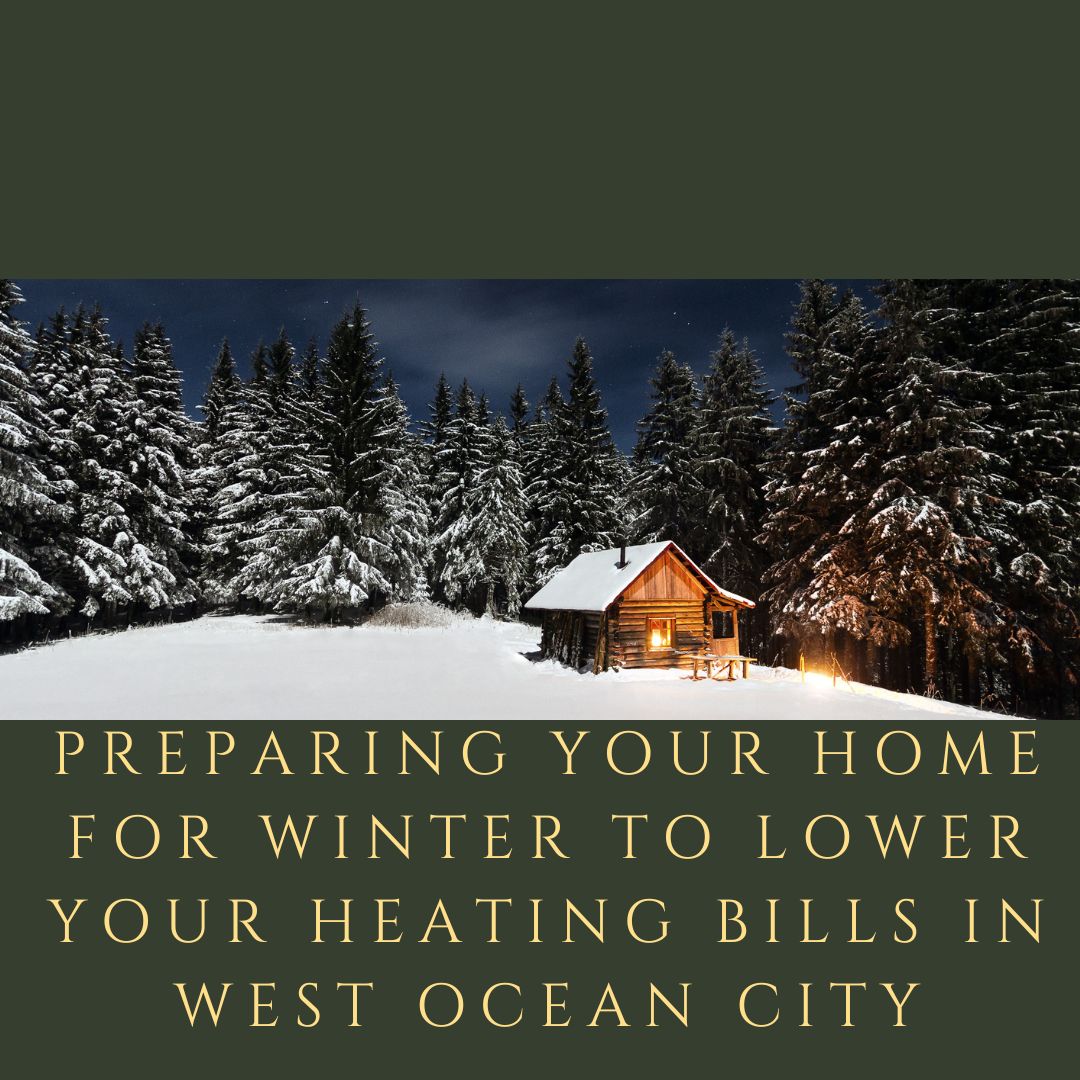 Temperatures have been getting colder but it is not quite winter yet. Even though we are on the water here in West Ocean City, we are still in the north and it gets pretty chilly around here in the wintertime. Heating your home during the winter can get pretty expensive especially as prices have risen for all sorts of goods, services, and other items.
There is good news though! There are some measures you can take to protect your home from freezing temperatures in West Ocean City preventing the need for emergency replacements, and helping to save some money on those heating bills.
Winterizing Your West Ocean City Home
A Great Tip for Home Maintenance all Year Long: Set aside 1-4% of your home's value each year to cover the cost of routine maintenance in your home. The older your home is the more you should set aside.
Steps to Take Inside
HVAC Tune-Up
Heating and cooling account for the largest proportion of a home's energy consumption. The best way to make sure you are not overpaying for energy bills is to have your HVAC system checked out and tuned up twice a year. This should be done by a professional every year before you turn your furnace on to heat your home in colder weather and again before you plan to use the air conditioning in the summer.
An HVAC system that is not checked regularly has the ability to not run as efficiently as it should and could cost you significantly more money when the system starts to work twice as hard to heat your home because it is not in top working condition. These tune-ups can also prevent fires and help your system to last much longer.
Replace Your Furnace Filters
Making sure that your filter does not get too dirty can save a surprising 5 to 10% on your utility bills according to information from the Department of Energy. It is best to change out your filter every 90 days at the most. If you have a home with pet dander and other potential irritants you will want to change filters more frequently.
Look for Air Leaks
Go around your home and plug up any leaks around windows and doors. Wave your hand along window and door seals to determine if cold air is coming in.
Check the Water Heater
The temperature and pressure relief valve on water heaters should be changed out every five years. It is also a good idea to drain your water heater once a year to increase its efficiency and keep it working much longer.
For even more savings consider lowering the temperature of your water. Manufacturers most often set water heaters to 140 degrees but the common household is okay with 120 degrees. Turning down the temp on the water heater can save about 22% on energy costs.
Insulate the Attic
This is a costly venture to keep your home cozy in the winter. It can cost anywhere from $1,500 to $3,500. This is also an investment that is worth making however as it can save about 20%.
Outside Tasks
Clean Gutters
Gutters and downspouts are important. A clogged gutter can cause water to pool and can leak into the inside of the home. A gutter scoop is very handy for this job.
Chimney Inspection
If you have a fireplace and plan to use it during the winter, you want to ensure it is in good working condition and safe to burn a fire or turn on the fireplace insert. Have chimneys and all types of fireplaces inspected and cleaned by a professional at least once a year.
Drain Outdoor Spickets
The outdoor water faucet that you attach your hose to as well as any sprinkler systems, fountains, and drip irrigation needs to be drained and dried out before winter. This helps to prevent pipes from bursting and breaking inside the home. Burst pipes are the number one cause of flooding in homes. Also, make sure to put on outdoor faucet covers.
Check Grading
Make sure the slope of your yard is going away from your home. You do not want your landscape to be draining water toward your home. You want to build up the areas around your home to make sure water runs in the opposite direction from your home foundation.
For more information about homes in West Ocean City including available real estate in West Ocean City and surrounding areas please contact us.