Non-Money Related Factors Sellers Should Consider in an Offer on Their Home
Posted by Deeley Chester_ on Thursday, September 15, 2022 at 12:32 PM
By Deeley Chester_ / September 15, 2022
Comment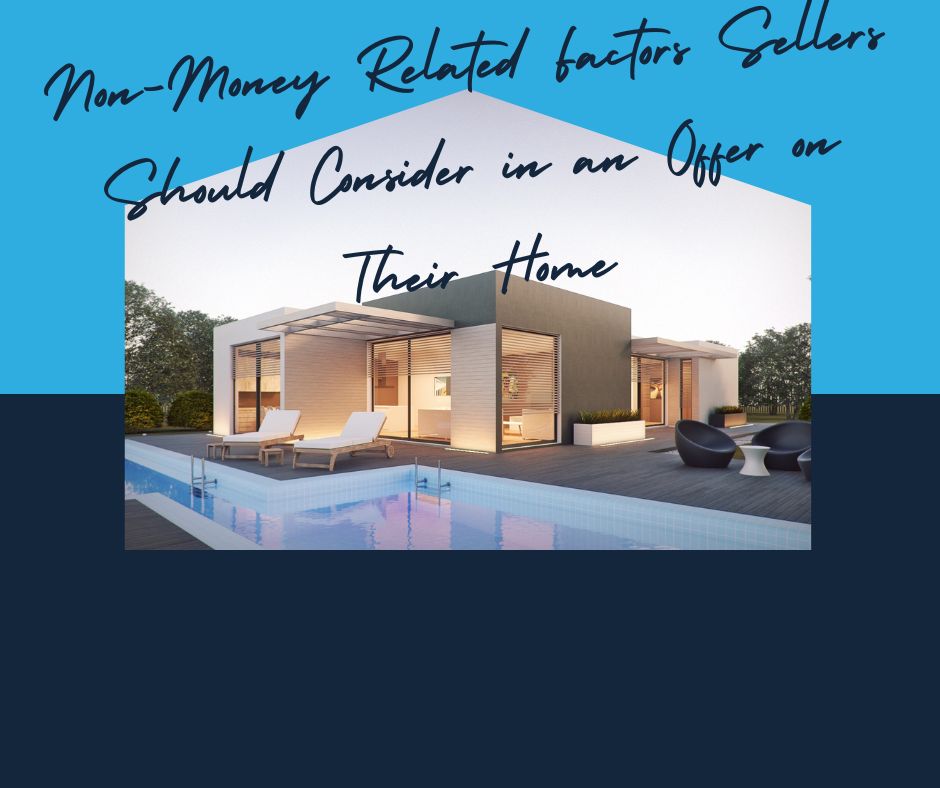 Even though the market is cooling and there is a higher inventory of homes on the market resulting in homes taking just a bit longer to sell, there are still several homes receiving multiple offers. When someone thinks about receiving more than one offer on their home most often they think of accepting the offer with the most amount of money.
Whether a seller receives one offer or several, there are some factors to consider about any offer that comes in for the purchase of a home beyond the price the buyer offers to pay.
Factors to consider when an offer is made on your home that isn't about the price offered
Contingencies
Contingencies are standard with all home purchase offers but it is always best for a seller to look closely at all included contingencies with every home purchase offer. Sometimes a buyer may include a contingency that just does not work for the home seller. For example, a buyer may want a longer closing process so they have time to sell their current home.
Financing
If a buyer is offering to purchase your home for a certain amount of money and this seems acceptable to you you want to make sure that their method of financing is secure and solid. This is the number one reason why home sales fall through and homeowners end up having to relist their homes. While there is nothing wrong with the property at all having to re-list your home can be detrimental as it can communicate there may be something wrong with the property to other buyers.
There's no way to completely prevent a buyer's financing from falling through but there are some steps that you can take to help ensure that the offer is strong when it comes to financing. It is a good idea to check if a buyer has preapproval with a loan. It is even better when a potential buyer submits a preapproval letter to prove they have a solid chance of final approval on their loan.
Closing timeline
What closing timeline personally works best for you as a current homeowner? What closing timeline personally works best for you as the current homeowner? Are you already moved out of the property and need the home to sell at a quicker pace? Are you needing a longer closing timeframe because you have not yet found your next home, or are planning to purchase brand new construction that may take longer?
Earnest money
If a buyer is offering a larger sum of earnest money this often communicates that the buyer is very serious about the purchase of your home. Earnest money is money that a buyer will not get back unless the purchase contract has been broken by a covered contingency. This means in the event that a buyer pulls out for any reason not covered in the purchase agreement they lose out on this money and the seller benefits and gets to keep it.
Buyers who are offering a larger amount of earnest money do not do so hastily they do so knowing that the purchase has a strong chance of coming to completion and communicating this to the seller by offering more money that they could stand to lose.
These are all items in a home purchase agreement that are good to give extra notice beyond the amount offered to purchase your home. It is always important to go over any offer in detail with your trusted real estate agent as they know home purchase contracts and can help you to navigate them and advise you on the best decision.
For more information on selling a home in West Ocean City and surrounding areas please contact us anytime.