Mistakes Not to Make with Hardwood Floors
Posted by Deeley Chester on Thursday, March 30, 2023 at 6:05:15 PM
By Deeley Chester / March 30, 2023
Comment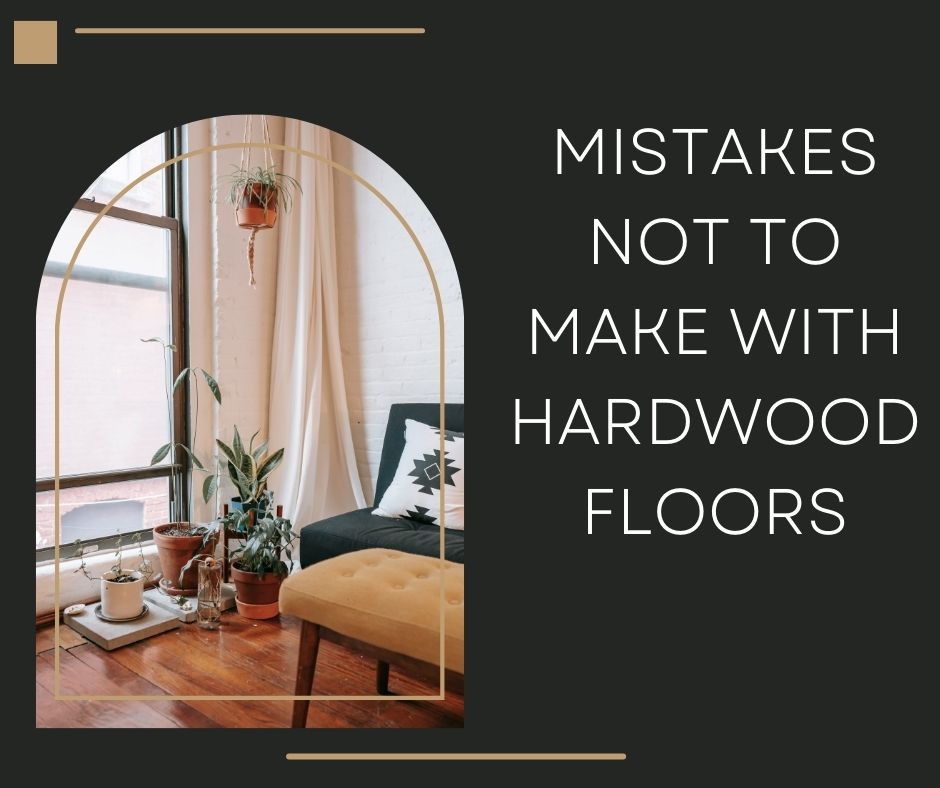 There are many homes in the Ocean City Maryland area that have beautiful hardwood floors. Hardwood floors have become more popular over the last couple of decades with Ocean City homeowners and homeowners everywhere.
Hardwood floors are popular for many reasons some of the most common reasons include that they have easy cleaning, and they do not hold onto pounds of dirt and dust as compared to carpet. But perhaps the most popular reason hardwood floors are seen as desirable in homes is that when well cared for they are beautiful and can last for several lifetimes.
Hardwood floors do come at a higher cost as compared to other flooring options but there is a reason for it when you consider the design aesthetic and longevity they have. For this reason, you want to make sure you're taking the best care of your hardwood floors possible so that they remain beautiful. Some Ocean City area homeowners can make unfortunate mistakes when it comes to caring for their hardwood floors that may end up becoming costly
Here are some hardwood floor care mistakes to avoid in your Ocean City home
Neglecting to sweep or vacuum
One of the best routine care jobs you can perform on your hardwood floors is to routinely sweep and vacuum. The biggest enemy of any type of flooring is dust and dirt. Dust, dirt, and other particles hanging out on the floor can scratch your hardwoods, especially when walking across the floor. It is ideal to sweep or vacuum (with the proper vacuum attachment) a couple of times a week to every day depending upon the foot traffic of the area.
Improper mopping methods
Mopping is a good way to keep floors clean but water is enemy number one of hardwood. You want to make sure that when employing mopping methods you do not treat your hardwoods like your tile flooring or linoleum. Using a dry mop method is the best for hardwood floors. This is a method of grabbing a mop with a replaceable cloth mop head and grabbing a spray bottle of appropriate hardwood cleaner. This alternative to the traditional rag mop and bucket of water will help save your hardwood floors.
Walking across your floors in high heels or sports cleats
Footwear with spiky abrasive components on the soles is highly damaging to hardwood flooring. High heels and sports cleats should not be worn across hardwood floors. These types of shoes can easily scratch or dent hardwood flooring. It is best to put these types of shoes on at your door as you go outside and remove them right when you come in again.
Not using protective furniture felt pads
Just like the spiky points on a shoe, legs on furniture can be detrimental to your hardwood flooring. Make sure to put protective felt pads on the legs of all of your furniture. Make sure to periodically check that they have remained on furniture that you move around the room a lot such as dining room chairs. These pants will prevent dents and divots in your flooring.
Choosing an oil-based cleaner
Some floor cleaners claim that they are safe for hardwood floors but unfortunately not all of these claims pan out to be true. You want to make sure you stay away from oil-based cleaners and polishes and even wax when you have finished hardwood floors. The best plan for using cleaning products on your floor is to look at the manufacturer's suggestions for such items. If you aren't sure of what type of hardwood flooring you have because it was in the home when you bought it it is a good idea to take a picture of your floors and head down to the flooring store to ask for some advice.
There is nothing quite like a beautiful quality hardwood floor in your Ocean City area home. And keeping it that way for years to come will be beneficial not only to the beauty of your home but to its value as well.
For more information on buying or selling homes in Ocean City and surrounding areas please contact us anytime.