How to Buy a House with Little to No Money Down
Posted by Deeley Chester on Tuesday, August 10, 2021 at 9:50 AM
By Deeley Chester / August 10, 2021
Comment
Can you buy a house with no money down? Have you thought about buying a home but felt like it will take years to save up for the down payment alone? It's understandable to be nervous about a down payment, but it doesn't have to be what keeps you from owning a home. Contrary to what you may have heard elsewhere, you are not required to pay down twenty percent of the home value upon closing on a deal. There are options available, particularly if you're a first-time homebuyer, that we will discuss to pay as little down as possible and even avoid a down payment altogether.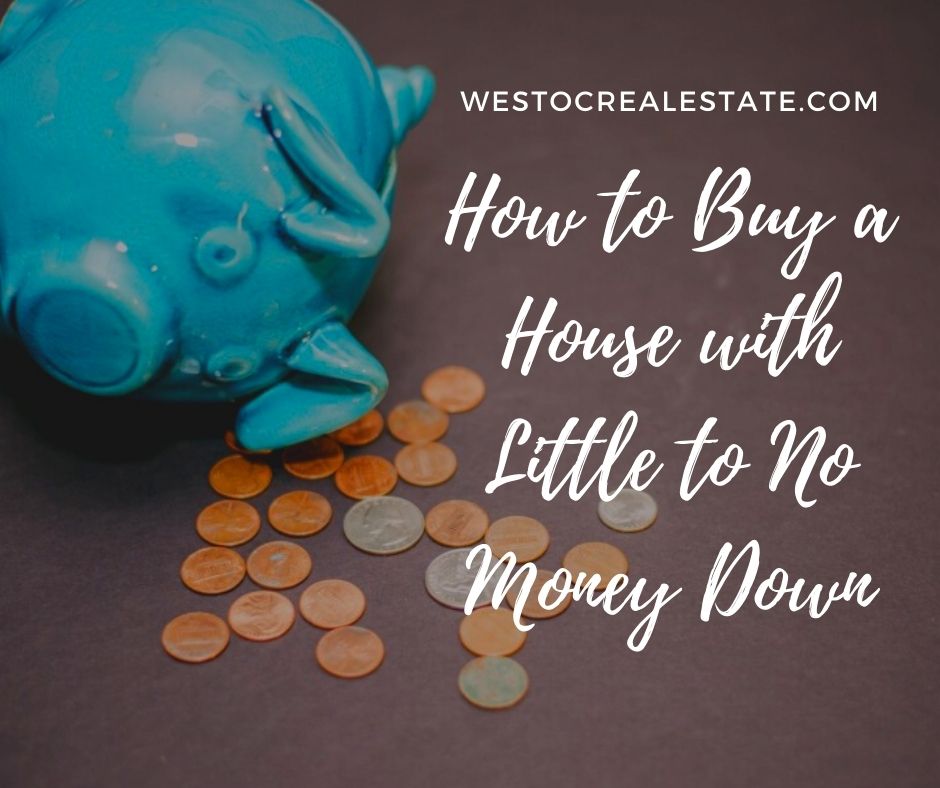 How to Buy a House with Little to No Money Down
Zero-Down Mortgage - No Money Down
If you'd like to avoid a down payment completely, you should look into a no-money-down mortgage. Although there are strict criteria to qualify for this type of mortgage, a USDA loan may be the best avenue for you. A USDA (United States Department of Agriculture) loan focuses specifically on suburban and rural areas in which the cost of housing is typically lower.
If you're hoping to qualify for this type of loan, you'll want to make sure your home is within those two areas. If you go to usda.gov, you can do a search to discover if the area you're moving to qualifies for this loan. You'll also want to make sure your total household income doesn't exceed 115% of the median income of the neighborhood, maintain a healthy credit score, and possess a lower than 45% debt-to-income ratio.
Low Money Down Mortgage
If you don't qualify for a zero-down mortgage solution, then you may be able to qualify for a low-money down payment option. There are a number of avenues you can take for this:
Conventional Loan with PMI: If you end up paying less than 20% as the down payment, your lender may require you to supplement PMI, or private mortgage insurance. This is basically a way of protecting your lender should you stop making your mortgage payments. Unfortunately, it doesn't benefit you in any way other than avoiding a massive 20% down payment.
Down Payment Assistance: This type of assistance can especially benefit first-time homebuyers. The funding for this typically comes via grants, loans, and other forms of assistance. Although eligibility traditionally depends on things like your income level and credit score, other criteria may vary depending upon which state you live. com has a more comprehensive list of the different types of forms of down payment assistance that you may find useful.
FHA Loan: The Federal Housing Administration has made it possible for you to pay down as little as 3.5% for a house through an FHA loan. Generally speaking, qualifying for an FHA loan is easier than some of the other types of loans. As long as you plan on residing primarily in the home in which you are attempting to buy, move in within 60 days of closing the deal, and buy a home with acceptable living standards, you will have an easy time qualifying.
No matter which avenue you pursue, you shouldn't allow the fear of a massive down payment to keep you from owning your very own home. There are no-money-down options if you speak to your lender. If you're looking to buy a home in 2021, start your online search here for all Ocean City homes for sale, West Ocean City, Berlin and other area properties. We understand the urgency that many buyers are feeling right now and can help facilitate a transaction and prepare buyers for a tough housing market.
More for Home Buyers
Consider getting pre-approved before looking at home so you know where your price ranges lie.