Great Fall House Projects to Tackle This Year
Posted by Deeley Chester_ on Monday, November 8, 2021 at 10:08 AM
By Deeley Chester_ / November 8, 2021
Comment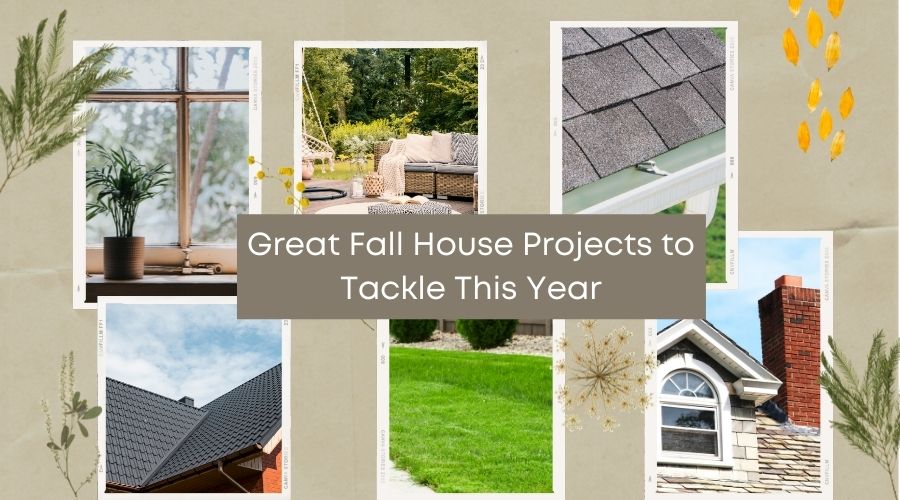 If you currently own your home, fall is an opportune season to get some yearly routine maintenance projects in and prepare for more severe and cold months right around the corner. Here are some fall routine maintenance checklist items for your home to keep your property in its best shape and you warm and cozy inside all winter long.
Doors and Window Seals
Over time the seals around the edges of your doors and windows can break down or just loosen up a little and let a significant amount of cold air in. This can cause your heating system to work a little harder and may even raise the price of your heating bill. To prevent unwanted cold air from coming in, make sure all of your seals are tight and in top shape.
Furnace inspection
It is not very fun to find out that your furnace decided to quit working on the coldest part of the year. Now is a great time to get that furnace inspection to make sure that you are in great condition for colder weather ahead. It is a good idea to have your furnace inspected at least once a year and twice a year when you live in an area where the weather drastically changes.
Gutters
It's always important to have clean gutters especially after the leaves have fallen off the trees. Leaves can quickly clog up gutters and create several issues including the gutter falling away from the roofline.
Exposed or rotting wood
Wood that is not properly sealed will take a beating during wet weather months. You can save yourself a world of headache in having to replace or repair any treated wood by making sure it is properly sealed before harsh weather comes in.
Roof inspection
A leaky roof is no fun especially when the weather is constantly wet and cold. Before several days of moisture come, it is a good idea to have the roof inspected to spot any minor problems that might turn into major ones if they are not taken care of.
Fertilize your lawn
Great time to get the fertilizer on the lawn so that come Spring you'll have some nice green grass.
Pest control
When it gets cold some pests like to search for warmer accommodations. It's a good idea to have a professional come in and inspect the home or you can conduct one yourself. The great thing about professional help is they are trained to notice every little nook and cranny that a pest may get into your home. They can also use the best prevention products to keep them out.
Chimney inspection and fireplace insert cleaning
Fireplaces are most often used during the fall and winter and there's nothing like a cozy fireplace on a cold day. To ensure that these areas of your home are safe they need to be cleaned on at least a yearly basis.
Bulb Planting
If you would like those colorful bright tulips in your yard now is the time to get the bulbs in the ground so that they will be ready to make their appearance in the spring.
Related: 10 Great Ideas for Fall Landscaping
Outside faucets
Before it gets too cold outside you want to check every outside faucet to make sure all the parts are in good working order and that you are ready to put a frost-free hydrant or a cover over the faucet to protect it from breakage in freezing weather. A cracked or busted pipe from an exposed outdoor faucet can be a costly fix.
Patio furniture and grilling equipment
Storing your summer patio furniture so that it is out of the snow and harsh weather will help it to last much longer. If you do not have the room to store your summer patio equipment you could also invest in high-quality covers to keep them protected.
For more information on living in West Ocean City and other surrounding real estate please contact us any time. We are your Ocean City MD Real Estate Experts.