Exterior Maintenance for Coastal Homes
Posted by Deeley Chester_ on Monday, February 21, 2022 at 10:58 AM
By Deeley Chester_ / February 21, 2022
Comment
Living along the coast means that your home is more susceptible to the harsher weather elements that are brought in the form of salt air, strong winds, and more frequent storms. With this comes a different set of maintenance tasks to keep the exterior of your coastal home in top condition and living its best curb appeal life.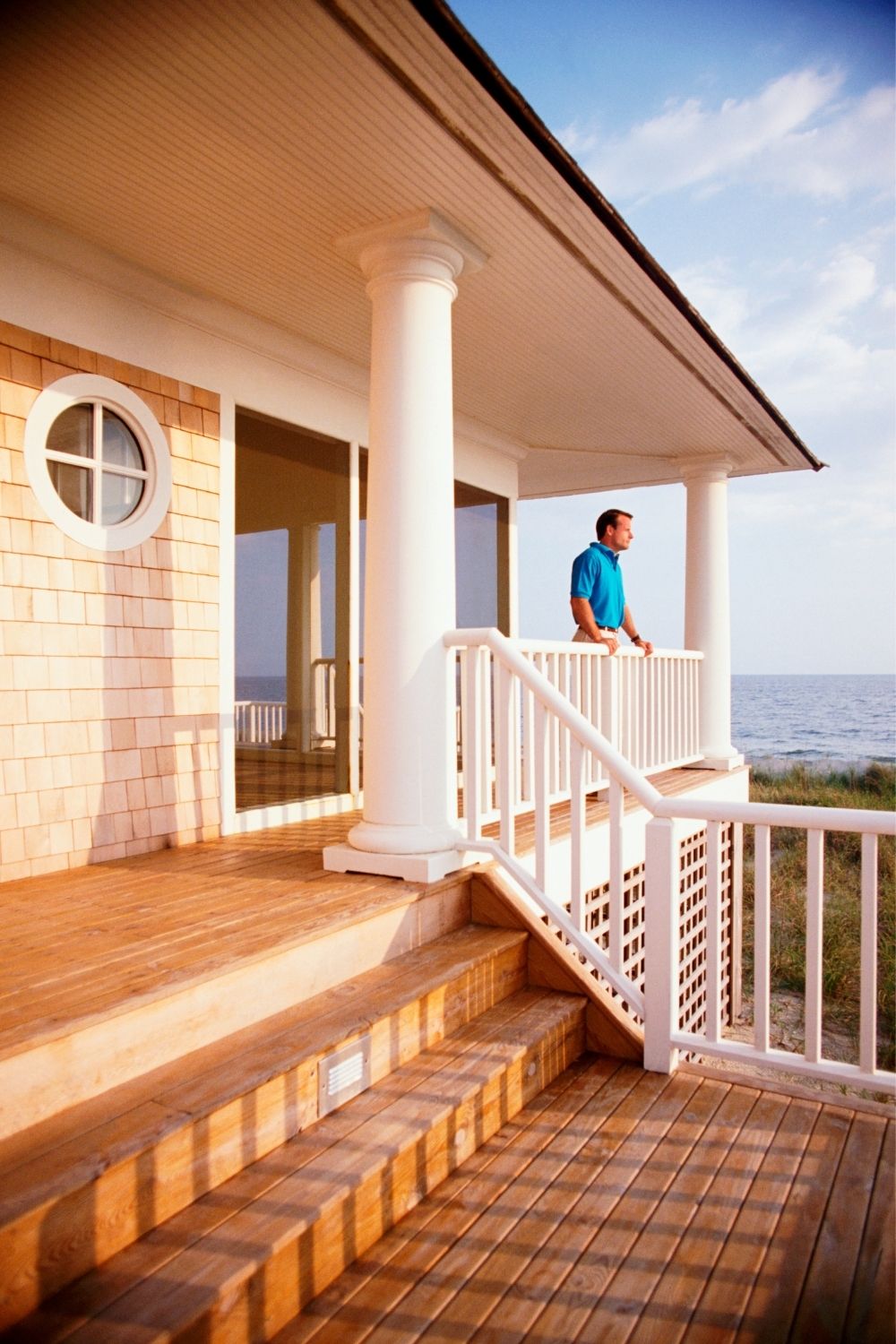 What Can You Expect for exterior Maintenance Needs on a Coastal Home?
Protect Metal Elements
All metal elements on the outside of the home, including stainless steel, are susceptible to the damaging effects of salt in the air. Metal needs routine cleaning to prevent salt crystal buildup and corrosion. You can prevent corrosion and buildup with the use of WD-40 or another silicone spray. Simply polish metal elements periodically.
Make sure not to forget about any metal hinges on exterior doors, gates, shutters, etc.
Monitoring Humidity
Living right next to a large body of water means that the humidity levels are very high. This is not just uncomfortable when it is very hot outside, it brings a higher chance of your home growing mold and mildew or taking on unsightly watermarks. Many oceanfront homeowners make good use of a dehumidifier in strategic areas to prevent mold and mildew.
Whole-home systems can be added to your HVAC.
Window Cleaning
Windows in coastal homes need to be cleaned more often to keep them from becoming hazy or pitted. It is a good idea to give them a thorough outside cleaning about once a week. Ocean-facing windows susceptible to high winds should be made of shatterproof glass.
Exterior Paint and Stain
Oceanfront homes need to be painted more often than those not exposed to the salty air and moisture. Some homes may need to be repainted every two years to avoid unsightly bubbling and peeling. Using a natural siding with clear or tinted stain could prolong the need to re-stain as compared to paint. Re-staining is also a less labor-intensive process.
Landscaping
It is best to fill your coastal home yard with plants that are native to the area. Plants that can stand up to more frequent and harsh winds, as well as plenty of humidity and salt. It is a good idea to go to a locally owned nursery that is well educated in landscaping techniques for your particular area.
With the right plants, you can keep your landscaping maintenance needs to a minimum while still retaining a beautiful space around your oceanfront home.
For more information on purchasing coastal real estate in Ocean City Maryland and all real estate in the Ocean City area, please contact me any time.