Determining the Value of a Rental Property
Posted by Deeley Chester_ on Tuesday, May 3, 2022 at 2:06 PM
By Deeley Chester_ / May 3, 2022
Comment
Before purchasing or selling a rental property it is wise to know its value. When it comes to investment properties there are four common ways most often used to evaluate the potential value of the rental property. None of these methods is foolproof and perfect. The best way to get the best idea of a property's value is to use more than one method. This will help you get a better picture of a property's value.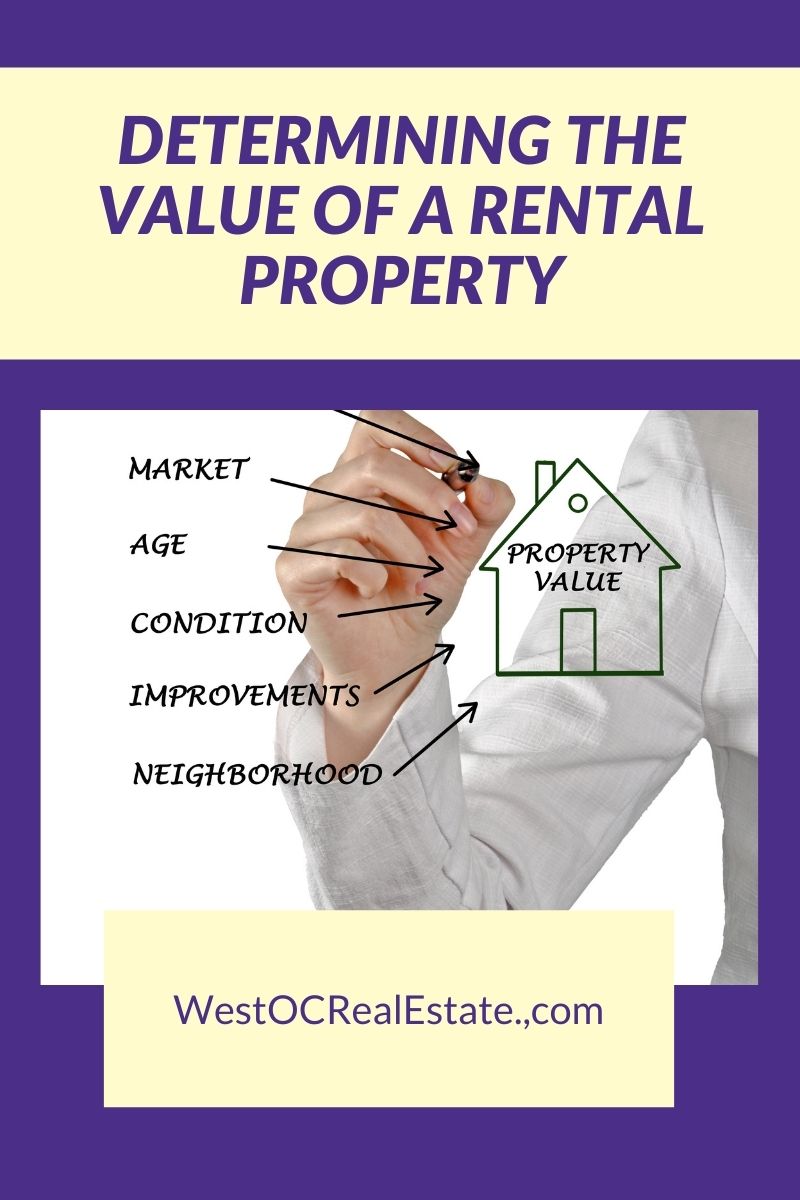 In addition, there are differing appraisal techniques used to more accurately assess the value of different rental property types. A single-family rental is going to have different factors toward its value as compared to an entire apartment complex.
Here are the four most widely used techniques to evaluate the value of real estate investment properties
SCA: Sales Comparison Approach
This method is also referred to as the price per square foot method. The sales comparison approach compares the property to comparable properties that were recently sold around the same area. This approach can easily be used for all investment properties as well as residential properties. This is because the method does not use rental income to determine a value.
Some of the key attributes used with this method include the exact location of the property and the neighborhood and its proximity to items like amenities including schools and parks. It takes into account home features like number of bedrooms and bathrooms. It also takes into account the home's current age and condition and the average price per square foot of other comparable properties nearby.
Calculating Income
This method of determination involves investors estimating the property's value based on the actual income that it generates. This method also factors in the details of the costs for running the investment property such as taxes, insurance, repairs and upkeep, and vacancies.
This method of valuation uses the variables of net operating income and capitalization rate. The net operating income is the property's income after all expenses are paid out for the operation. A capitalization rate is a percentage that helps to arrive at the estimated net operating income as a percentage of the property's market value.
This is a good means of valuation if you are selling apartments or multifamily property, but if you are selling a single-family home not every interested buyer is going to look at the value of the property through its ability to make income. Some buyers may not be investors.
Gross Rent Multiplier
A gross rent multiplier or GRM uses the ratio of the property's market value over its annual gross rental income. This is a good method for potential investors to research if a rental property would be worth the asking price it is selling for. A GRM is often used to estimate how long it could take to pay off the property with just rental income alone.
This method could help an investor to compare two different rental properties and decide which one might be the most promising for investment purposes. The one downside is this method does not take into account the factor of expenses on the property.
The Cost Approach
With this method, the value of a property is solely looked at through the lens of what it would cost to rebuild after taking out the existing structure on the land. This takes into account that an investor would not be willing to pay more for a building than it would cost to construct something very similar brand new.
The cost approach looks at the worth of the land and the depreciation of the structure that sits on it. This is most often used by insurance companies to help determine the replacement cost of an asset to make sure it is in line with the current value. It is also used by institutional investors to help them make sure they are not overpaying.
Evaluating the true value of a rental property can be tricky but well worth the time to do the homework. Large investments such as real estate purchases should never be taken lightly. If you are just getting into the rental real estate market it is always best to study up and gain as much knowledge as possible before making a rental property purchase.
For more information on rental properties in Ocean City Maryland and surrounding areas please contact us anytime.
More Investment Tips: