Current Trending Home Features That are Boosting Home Value in 2022
Posted by Deeley Chester_ on Thursday, August 25, 2022 at 1:20 PM
By Deeley Chester_ / August 25, 2022
Comment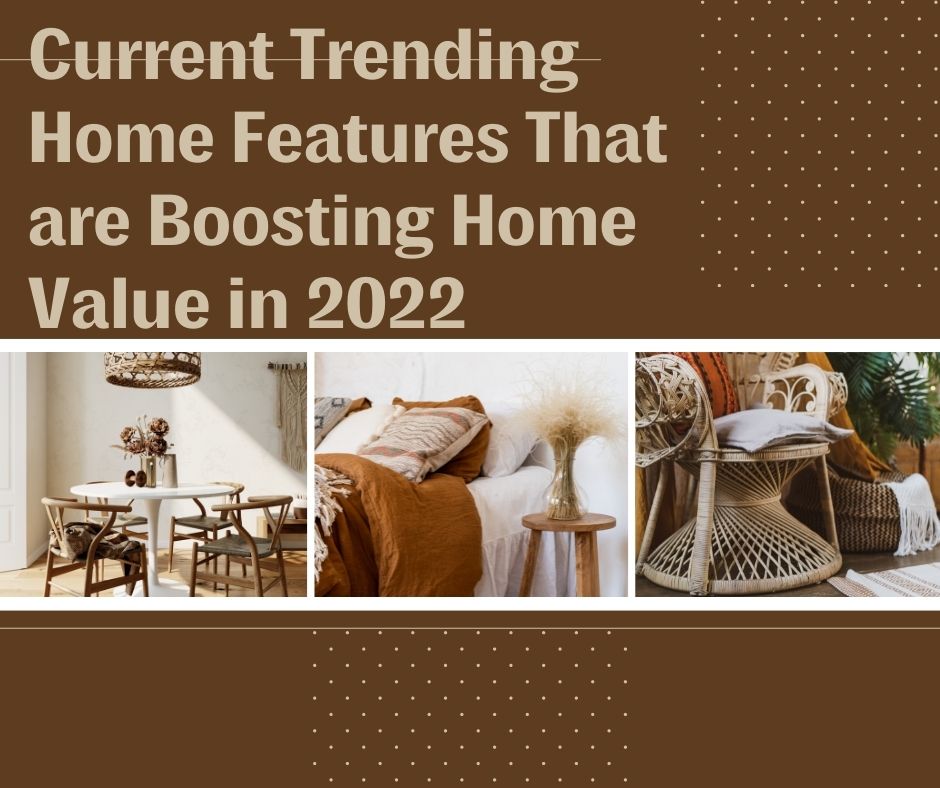 Homebuyers are more discerning now than they were just over a decade ago. Today buyers and homeowners expect their homes to do more in making everyday life comfortable and functional. Especially in just the last two to three years alone when homeowners saw themselves spending much more time than they ever anticipated inside their homes.
Recently online home listing website giant Zillow analyzed hundreds of different design terms and features in over 3 million homes to identify current home trends that may help sell homes faster.
Here are Some Current Trending Home Features that Boost a Home's Value
Steam Oven
Homes listings featuring a steam oven had a 3.7% bump in value. In the past few years, more and more homeowners have honed in on their home cooking skills and items like a steam oven have now become coveted culinary appliances.
Modern Farmhouse Architecture
Architects and designers are forecasting that the modern farmhouse architectural design will be among the top five outdoor home elevation styles in the next few years. When it comes to a modern farmhouse exterior on a home the value increases by 3%.
Brand New Appliances
We all know that appliances especially those in a kitchen come with a hefty price tag. Purchasing a home that has brand-new or almost new appliances with plenty of usable life left is very appealing to home buyers. This is because it alleviates a large extra cost of homeownership when purchasing a particular home. Homes with appliances that will not need replacing within the next few years come with a 2.6% bump in value.
Shiplap Walls
Having walls with extra design interest is very trendy right now. One of the easiest ways to incorporate design and texture into walls is the use of shiplap. Not only is it very trendy it is a trend that is on the more conservative side of bringing texture to walls that can stand the test of time. Homes with shiplap walls adding design interest bring a 2.6% value bump.
High-speed Internet Access
With many American workers shifting their workspace from the office to their homes having reliable and fast Internet was more important than ever. As several large companies continue to allow their employees to work remotely this demand for better Internet is continuing to be more important than ever. Homes that have easy access able to sign up for high-speed Internet access receive a 2.5% increase in their value.
There are many things that you can do to improve your home that will give it a slight bump in interest with home buyers. But before you make any home improvements in hopes to get a better price for your home it is always best to consult with a real estate professional before spending the money.
For more information on purchasing a home in West Ocean City Maryland and surrounding areas please contact us anytime.
More Home Information
7 Signs You're Ready to Buy a House
The Difference Between Second Homes and Investment Properties
Tax Responsibility for Second Homes
How Much Can a Homebuyer Save on Taxes?