Create a Backyard Retreat to Get Kids Outside this Summer
Posted by Deeley Chester_ on Tuesday, June 21, 2022 at 9:02 AM
By Deeley Chester_ / June 21, 2022
Comment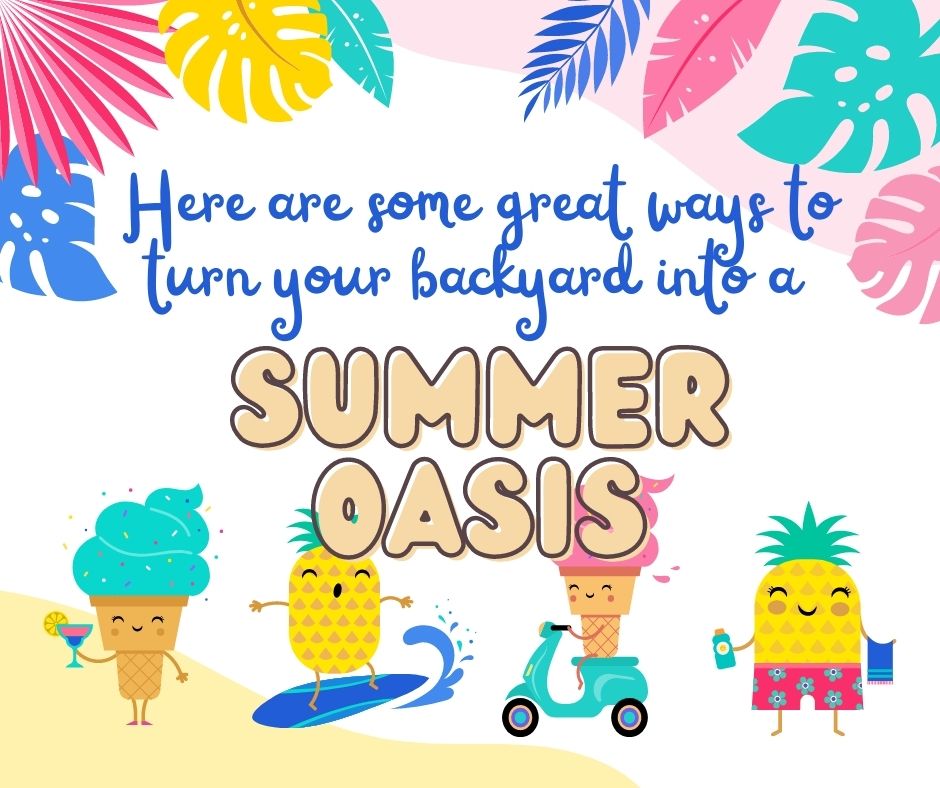 Kids get so excited about summer vacation, the weather is better, and there is talk of trips to fun destinations and days of being lazy. But what about those days when kids are at home in their everyday surroundings and the schedule doesn't really allow for an exciting adventure?
There are some ways you can have your kids loving adventure they can find right in their own back yard, and maybe even have an educational moment as well to keep their minds engaged and alert for when they return to school. There are so many fun things to do right in your own yard like camping, gardening, and studying local wildlife to name a few.
No matter your reason for getting your kids out in their own yard, be it a boredom buster, creating educational fun, or just getting them away from a screen, the backyard awaits this summer.
Here are some great ways to turn your backyard into a summer oasis
Consider a new treehouse or playhouse
If you never had your own private backyard fort in the form of a treehouse or playhouse maybe you always dreamt of one. If building a treehouse, make sure the tree is structurally safe to carry the weight of the house, your kid(s), and any friends they may invite to come to check it out.
There are so many fun things kids can do with their own backyard fortress. It may even get them excited about reading. Who knows?
Planting an Edible Garden
What better way to get everyone in the house eating healthier than by having your kids pick out some fruits and vegetables to grow in your yard? "Creating" your own food is not just fun, but educational as well. Then there is the ability to harvest your produce and enjoy a delicious meal.
Gardening can teach science, the responsibility of watering and weeding and being dependable to take care of things, and much more.
Create an Obstacle Course
Get active and allow the whole family to get in on the fun by creating an obstacle course and other backyard games. An obstacle course not only gets everyone active, but creating one gets creative juices flowing, setting up the course is a lesson in engineering, and getting through the course helps with critical thinking and problem-solving.
Discover all the Wildlife Your Never Knew was Back There
Challenge your kids to sit quietly in the backyard for a certain amount of time. Give them a camera or a pencil and paper. Tell them to write down, draw, or take a picture of every animal they see or find. You may be surprised at what type of animals they discover spending a part of their day in your very own yard. You may not believe it and have to get out and see for yourself.
This activity not only gets them to discover the beauty and fun of their own yard but also challenges them to sit quietly and observe the finer details of the atmosphere. Your might even challenge them to do this several times and see how long they can sit and enjoy the activity each time.
For more information on purchasing a home in West Ocean Cty and surrounding areas please contact us any time.
More Local Stuff Around Ocean City Maryland