Can Playing Music Help Sell a Home?
Posted by Deeley Chester_ on Sunday, March 20, 2022 at 2:26 PM
By Deeley Chester_ / March 20, 2022
Comment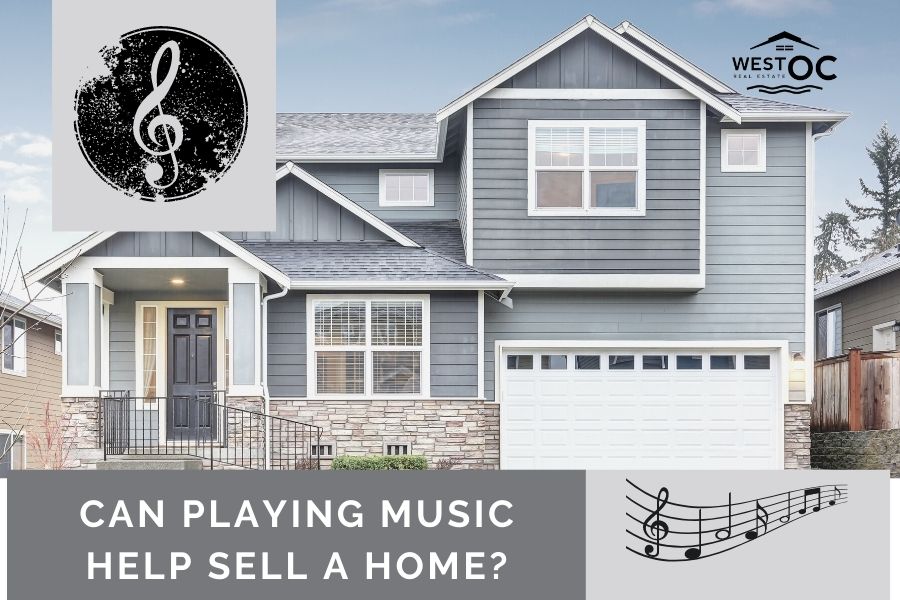 Can playing music during open houses and in-person showings help to set a mood and in turn make a shopper become a buyer? In 2015 there were some Australian researchers tested the theory on music's ability to persuade a choice.
The study observed a group of college students and results found that some of their choices corresponded directly with the background music being played while making those choices. One portion of the study even found that hearing music has an influence on how people spend money compared to having no music at all. Results found that music played in the background led people to conclude there was a greater perceived value to the product being offered.
This has led some real estate experts to try out this theory while selling a home, especially during open houses but also having a homeowner turn on some tunes to softly play in the background in preparation for in-person showings.
Before you turn on the tunes in your own home here are some insights into what music might be helpful.
Matching the music mood to the style mood of your home
When choosing what song to play think about the home's overall style. What is it that really shines in your home that you really want to highlight to buyers? Do you live in a peaceful yet elegant minimal modern home? Do you live in a historic Victorian home? Or maybe you have a mid-century artful masterpiece of a home.
You could also take cues from the overall feel and surroundings of the neighborhood or the current season. If buyers are touring on a snowy day, a cozy coffee house classics playlist might be in order. If it is in the heat of summer some fun beach tunes played at a very soft volume could help to sell a beachfront home.
You could even go as far as to consider the type of buyer that might be most interested in your property. For example, if you have a vacation condo in an area where mostly retired people live.
Make sure to keep it neutral and consider the tone you want to set for the atmosphere
You want to find music that is appealing to a wide set of people creates a neutral environment and adds something to the overall tone of the atmosphere.
For the purpose of creating a mood and vibe for your home that everybody will enjoy trying to steer away from hard rock, country, heavy metal, and religious music. These types of music can be off-putting to some buyers. If you plan to use today's latest top 40 hits you want to make sure that they are censored versions with clean lyrics.
Where and how music it's played plays an important role
Not every home is going to have a surround sound system that plays throughout the entire property. Luckily there are some easy ways to get around this. You could even go with an old-fashioned boom box hidden in an inconspicuous area.
You don't have to play the same music throughout the entire house you could go for different types of music in different sections of the home where you may want to tell a different story just make sure that the music is not competing with music from other areas of the home.
And of course, you want to keep the volume level just low enough so that people can have conversations easily and not feel like they need to yell over the music. This can create a sort of a chaotic and stressful feeling that you do not want. You also want to make sure that your playlist is long enough to last the entire open house or showing. So that there's no awkward silence.
For more information on selling a home in Ocean City Maryland please contact us anytime.
More Great Advice for Sellers:
5 Reasons Sellers Should Get a Pre-Inspection