Best Spots to Go Crabbing Without a Boat Near Ocean City MD
Posted by Deeley Chester on Monday, August 30, 2021 at 5:08 PM
By Deeley Chester / August 30, 2021
Comment
When most people think about Maryland they think about the best location in the world for crabbing, or at least on the eastern seaboard and the United States. Ocean City has many great crabbing spots within close proximity. Here are the best crabbing spots in and near Ocean City for those who do not have a boat or do not want to hire out a crabbing charter.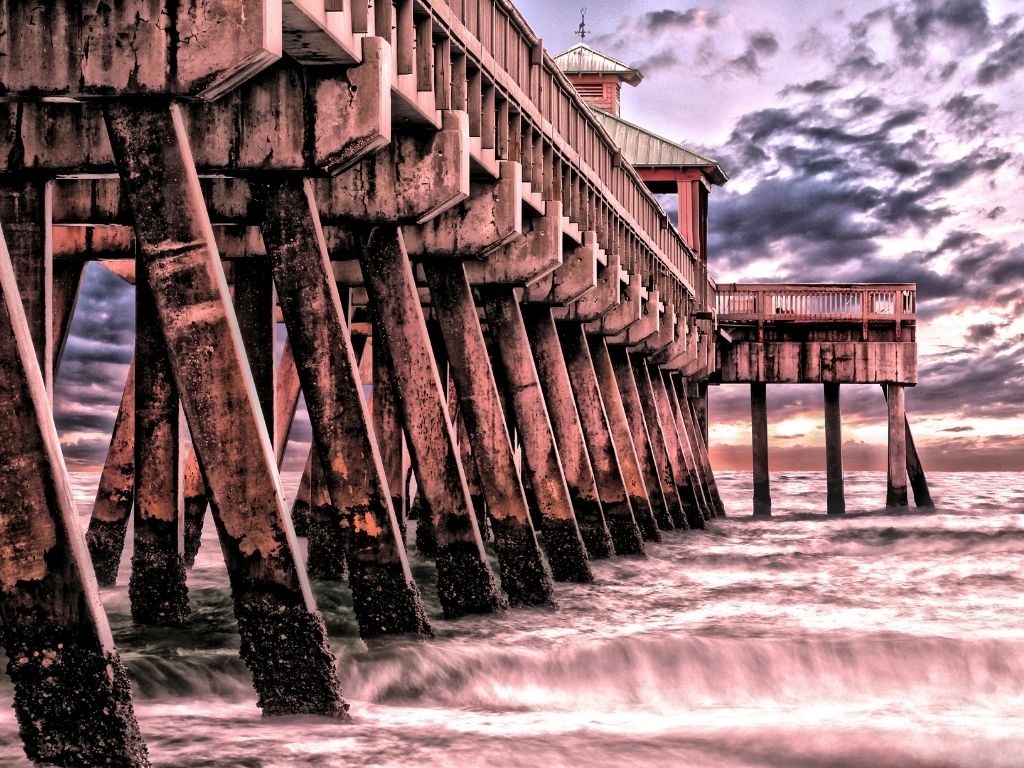 Saint Martin's Neck Road Fishing Pier
This pier is located at 13070 Saint Martin's Neck Road in Bishopville Maryland. To get here you will drive down route 90 from Ocean City on a narrow stretch of road that separates the Assawoman and Isle of Wright Bays into the Wright Nature Park.
In this spot, you will see a public fishing pier that is great for crabbing without a boat. The pier is secluded in a nature preserve with beautiful views and it is a short walk from the parking lot to the pier. Make sure to bring bug spray as this is a heavily wooded area in a moist environment, a favorite spot of insects. It is a nice quiet fishing pier that you can see the Ocean City skyline from the end of. It's an ideal spot in the bay where crabs like to hang out throughout the crabbing season, the pier stretches over a shallow saltwater marsh with a clean sandy-bottomed bay. It is a good spot for someone who is new to crabbing all you need is a line and a dip net. For more serious and licensed crabbers it is also a good spot for some collapsible traps to be set.
Northside Park Fishing Pier
This pier located at 201 25th St. is right in Ocean City and a convenient spot for crabbing. North Side Park features a playground, baseball diamonds, soccer field and much more in addition to the famous pier. The pier is great for crabbing from, but it's also a popular spot so it can get crowded especially on the weekends. A good tip is to go very early in the morning to avoid crowds of people intending to catch an iconic Maryland meal.
Ninth Street Fishing Pier
The exact location of this fishing pier is 304 9th St., Ocean City Maryland. This is a small fishing pier that is surprisingly popular for its size. If you are on the southside of Ocean City however this pier is within walking distance perhaps, the reason it is so frequented. It still serves as a good spot to drop traps or ring nets.
Oceanic Fishing Pier
Located at 710 S. Philadelphia Ave. in Ocean City. This is a privately owned pier on the south end of Ocean City, but is a great spot that is never too crowded for crabbing. You will also find the other crabbers on the pier are kind and respectful to other crabbers and their equipment. The pier is just a block away from the Boardwalk on the Ocean City Inlet. This spot sits where the waters of the Atlantic and saltwater marshes collide making a perfect spot to catch the famous blue crabs of Ocean City. Since this is a privately owned pier there is a fee to enter. You can pay this fee at the shop where you buy or rent fishing equipment and purchase bait.
Maryland has countless great crabbing destinations to catch the freshest and best crab you have ever had, especially from Ocean City. For more information on Ocean City, including all types of residential Ocean City real estate please contact us anytime