Are You Ready to Purchase a Vacation Home? Some Questions to Ask Yourself
Posted by Deeley Chester on Tuesday, September 28, 2021 at 9:17 AM
By Deeley Chester / September 28, 2021
Comment
Whether a large sprawling estate right on the beach, or a small low maintenance condo next to modern amenities, running a vacation home is a dream for many Americans. It allows you to have a place to stay in your favorite spot on your terms whenever you want. You could also rent it out and get it to almost pay for itself when you're not using it. Right now, many people are hoping to find a dream vacation home as they are in higher demand than they have been in previous years.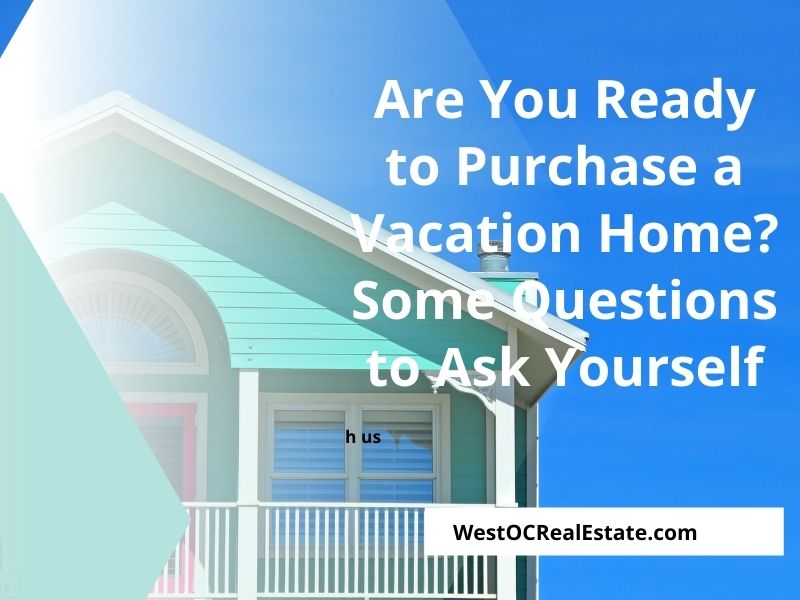 But are you actually ready to make the step of investing in a vacation home? Here are some questions you can ask yourself to better assess if a vacation home is the right investment for you right now.
Why do I want a vacation home?
The first step in assessing if a vacation home is a smart purchase is to consider the main goals and reasons for purchasing one. How much do you actually plan to use it or will be able to use it in all reality with your current lifestyle and schedule? What will you do with the home while you are not using it? You might discover that some of your goals for a vacation home clash with each other and could be hard to manage, or that it is just more work than you can currently take on.
Do I have the time to properly care for a vacation home?
In dreaming of having a home in your favorite destination that you can visit anytime you want; many people forget or underestimate the time and work involved in actually owning a second home. If you plan to rent out the property while it is not in use in hopes to pay for some of the expenses of the home, this will require several small details in order to make it successful. Some of these details include marketing and managing small things like thorough cleaning between guests and well thought out and communicated rental agreement expectations and dealing with any renters that do not hold up to these requests. Some people purchase a vacation home in the hopes of making passive income while they are not using it, only to find out they bought themselves a second job and not a place to retreat and relax to on a whim.
Do you plan to manage rentals or will you hire management help?
For some managing all of the fine details of renting out your vacation home will be an enjoyment, but for others they would prefer that somebody else take the responsibilities especially if their second home is a long distance from where their primary home is located. The property manager is a great idea even if you just hire them to check in on the property when you are not there, but the expense should be carefully considered to make sure you will be able to afford the fees. Especially in times the property goes unrented for a long amount of time.
Are you prepared for, or able to afford the extra maintenance costs?
If you are able to purchase a vacation home and make the monthly payments, but unable to afford any of the extra cost of keeping the lights on or making any necessary repairs and plan to get that money from rentals, you may want to reconsider your purchase for now. Vacation rentals are in high demand, especially in popular vacation spots like here in Ocean City Maryland. It can take a while before a vacation rental becomes a steady means of income. Before purchasing a vacation rental, it is good to make sure that you have plenty of financial stability to be able to afford all expenses while your home is just starting out as a rentable vacation space.
Vacation property can be a great investment but there are many things to make sure you are prepared for before going shopping. For more information on great vacation properties in the Ocean City area and other Ocean City real estate, please contact us anytime
More Advice for Home Buyers